Mount Sefton , La Perouse and Mount Cook from the summit of the Nuns Veil.
Malte-Brun 3198m dominates the range which it names, in the foreground Mount Biretta 2665m
La Perouse, Mount Cook and The Nins Veil at Mount Cook National park.
Mount Sefton from Mount Little
Tapuae-o-Uenuku 2899 m - Mount Alarm 2879 m and Mitre 2621m as seen from Mount Chittenden Oct 2015
Ben And George on the summit, The Nuns Veil 2736m
Seaward Kaikoura mountains from Chittenden
Heading up Tapuae-o-Uenuku
Muzzle Saddle 2222m, Mount Alarm in the background
Approaching Tapuae-o-Uenuku via the Awatere valley
Looking out over The Nelson Lakes , Raglan Ranges and to the Inland Kaikoura's in the distance - the major Mountain ranges in the Northern South Island.
Mount Angelus in early winter.
Mt Angelus and the Angelus ridge in winter
Mt Princess 2126m, Nelson Lakes National park
Angelus ridge and Mount Angelus from Lake Angelus in May
Mount Chittenden from Conner's Creek
Mount Cupola 2270m , Nelson lakes
2167m near Chittenden, Nelson Lakes National park
on the ridge looking North to Mount Chittenden 2215m
Point 2142m from the Rainbow valley
Mt Travers 2338m Nelson Lakes National park
Mt Travers 2338m looms over the crest of Cotterell peak as seen from Chittenden
Mt Chittenden 2215m from 2142.
Scotts Knob 2160m Raglan ranges
Classic New Zeland scenery, Conner's Creek in Nelson Lakes
Unnamed piont 1925m Nelson lakes
From the summit of Mount Arthur L to R, the Owen massif, The Twins and Mount Kendall.
The Twins (1815m and 1796m)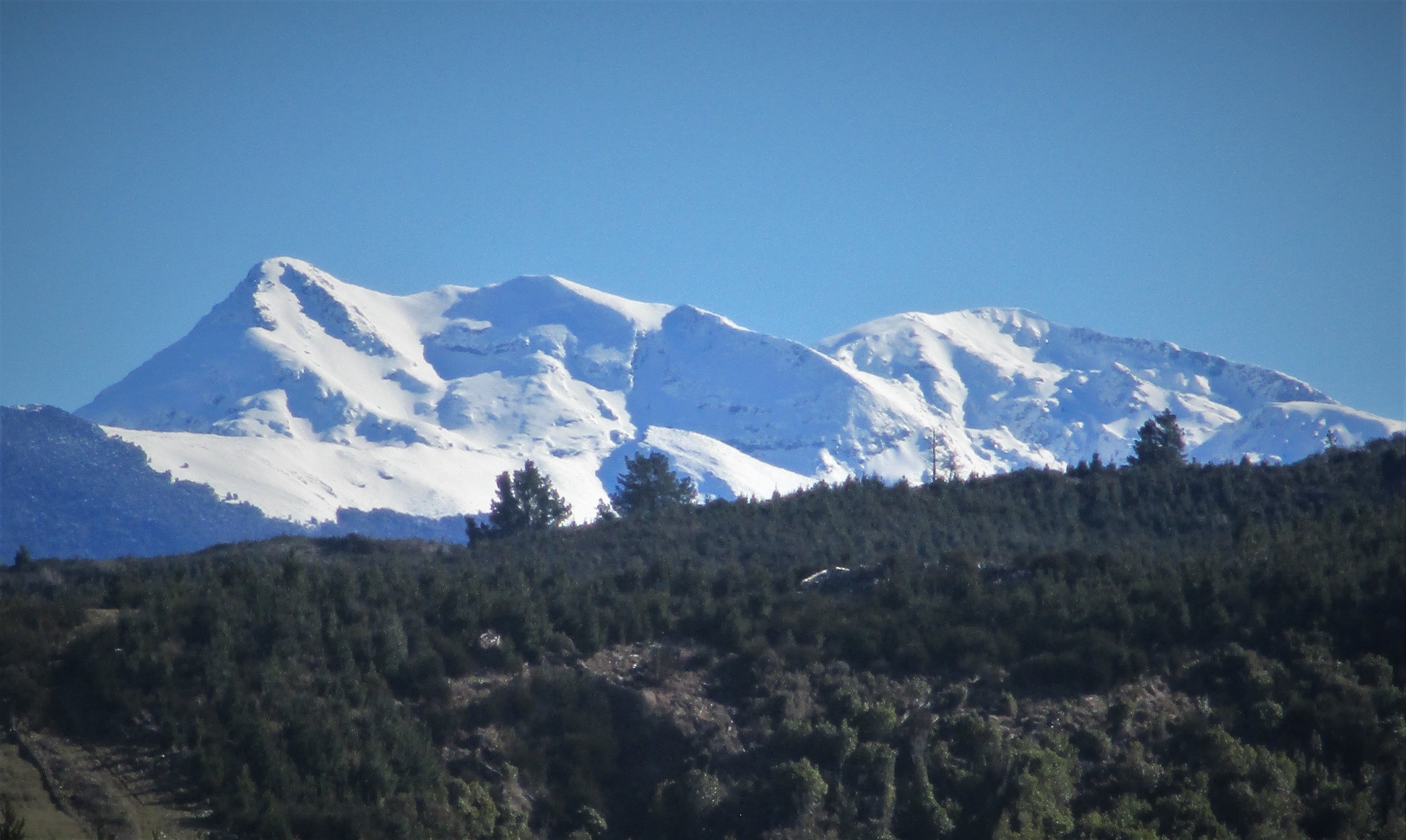 Mt Owen 1875m and Mountain Bell 1852m in the Marino mountains of the Kahurangi National park.
Dawn on Avalanche peak, Carl waking up from our bivvy with Mount Rolleston 2275m behind
Mike Naylor with Mount Princess and the Princess bath behind
Dawn start for Sergio, Angelus ridge, Nelson Lakes July 2015, Mount Chittenden and point 2142 are in the distance
On Angelus summit, Hopeless behind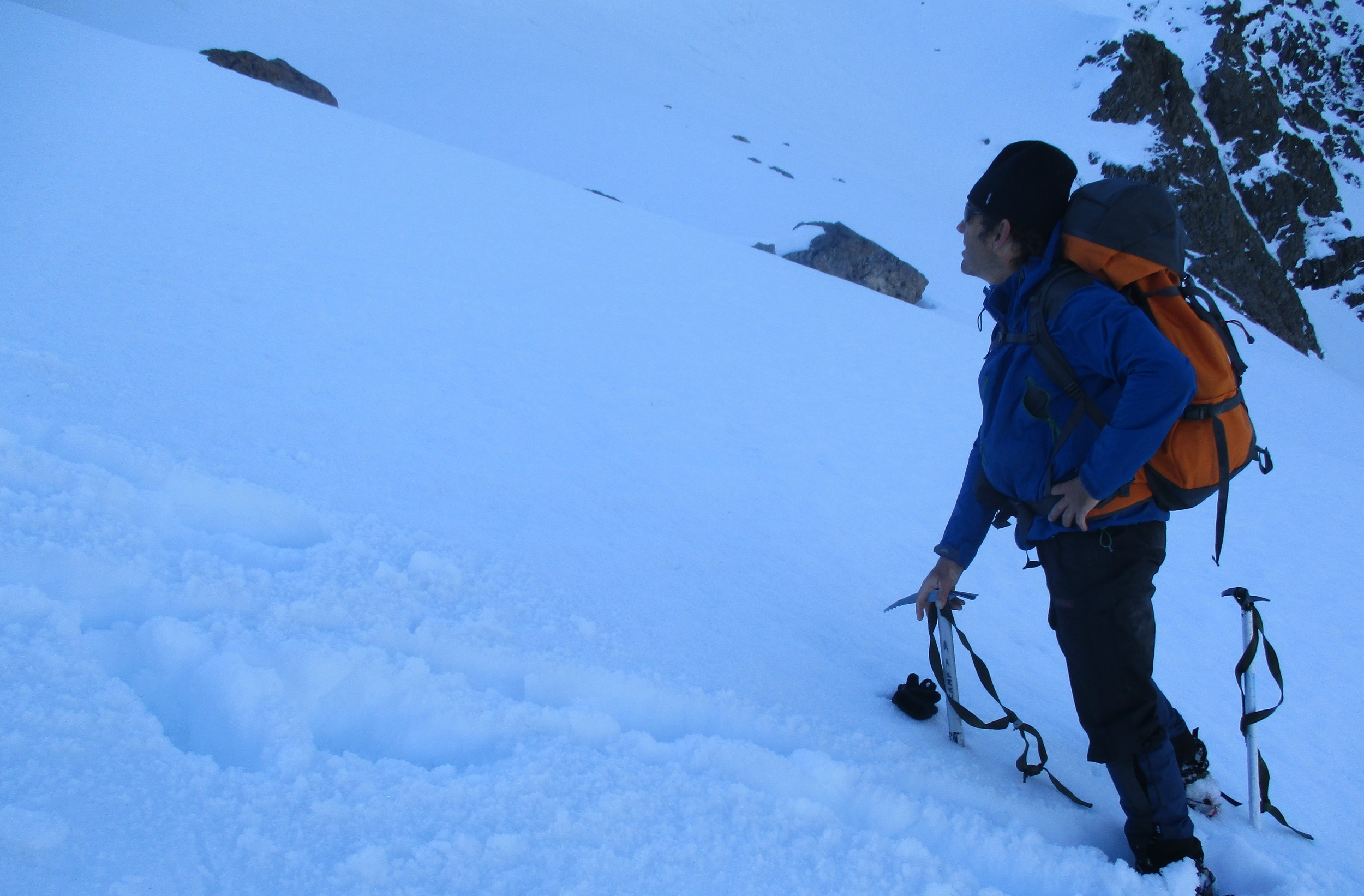 Looking back with contentment after a good day on the mountain
Climbing upper slopes of the Southern Couloir on Tapauae-o-Uenuku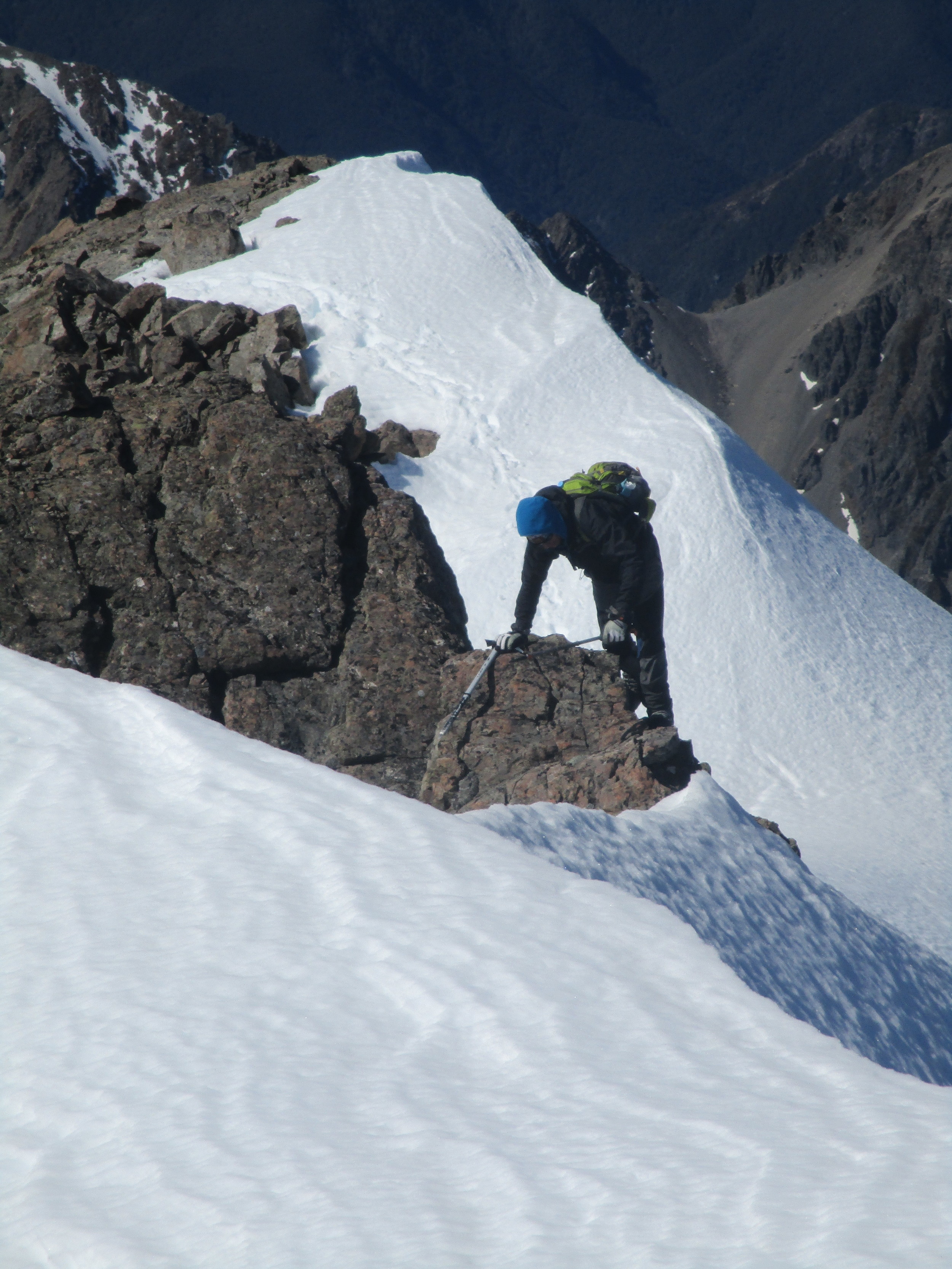 A tricky bit - Sergio on ridgeline of Mount Chittenden
Heading to Conners creek Dave and Carl
On Mount Hopeless 2290m In Nelson Lakes National park with Carl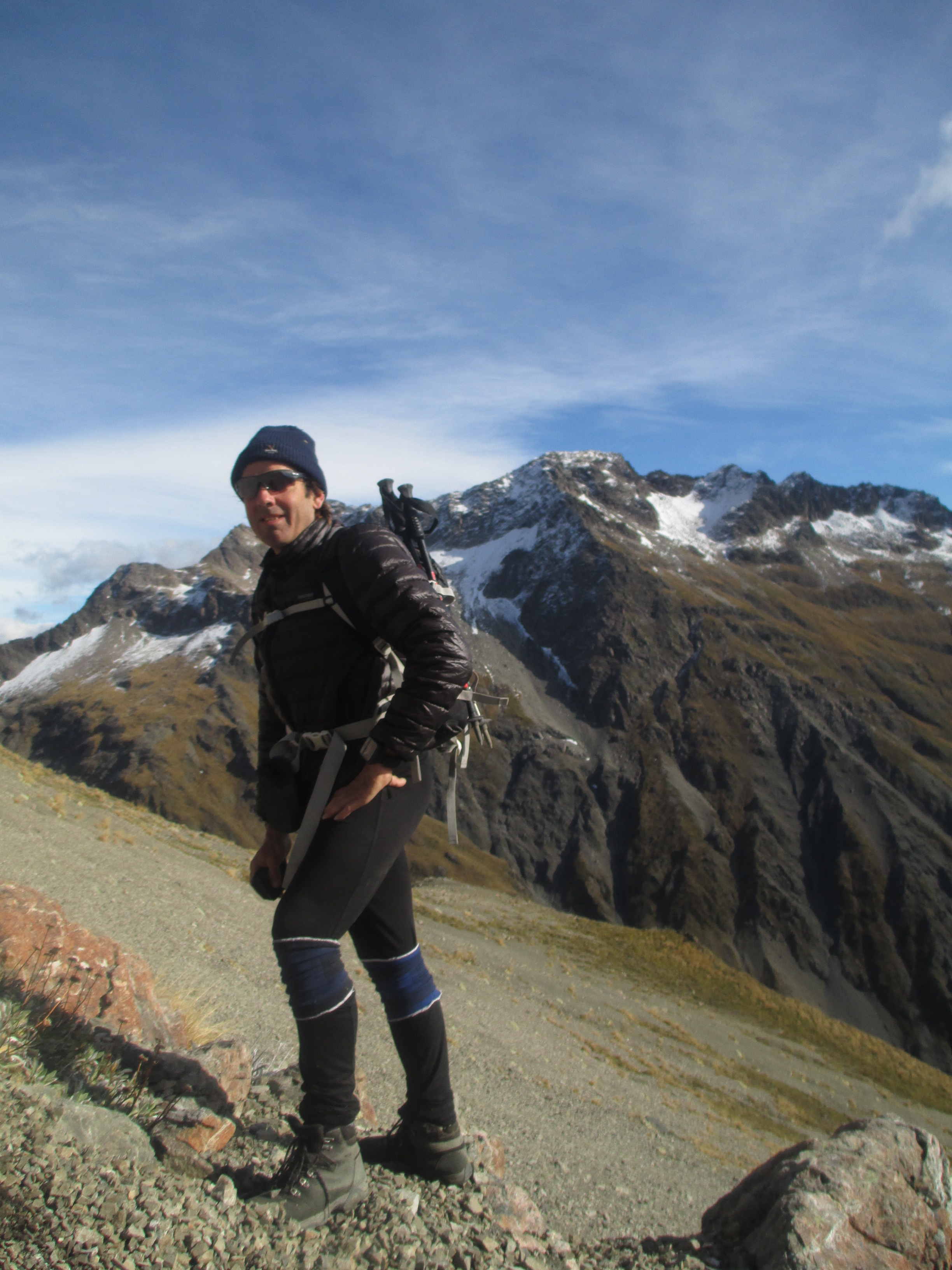 Autumn climb 2014 up Point 2142m , Chittenden behind
Summit Mt Angelus 2090m, June 2015
On the upper ramparts of Mount Hopeless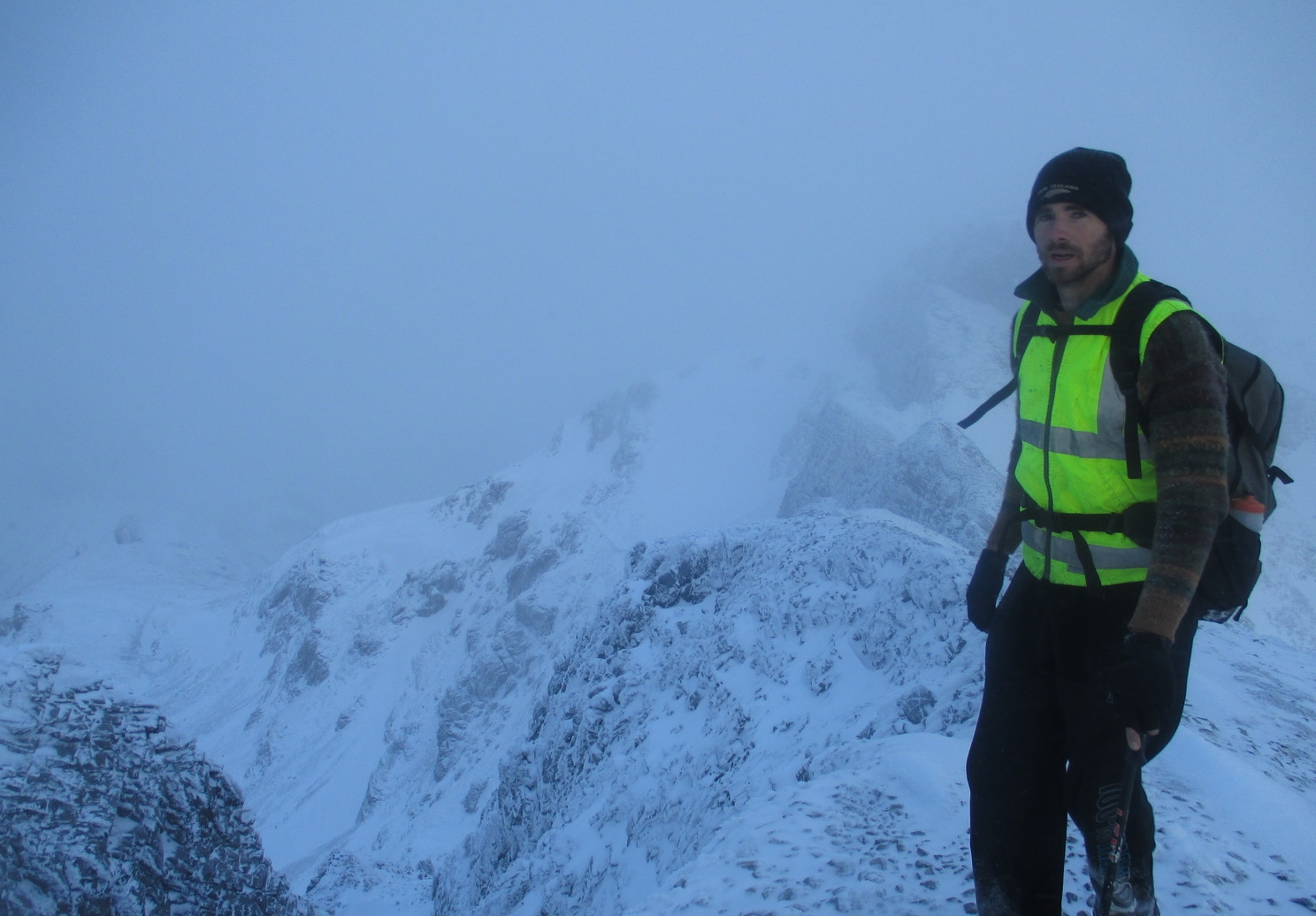 Carl in late Spring storm on Mt Arthur 2014
Another tricky bit - Sergio on ridgeline of Mount Chittenden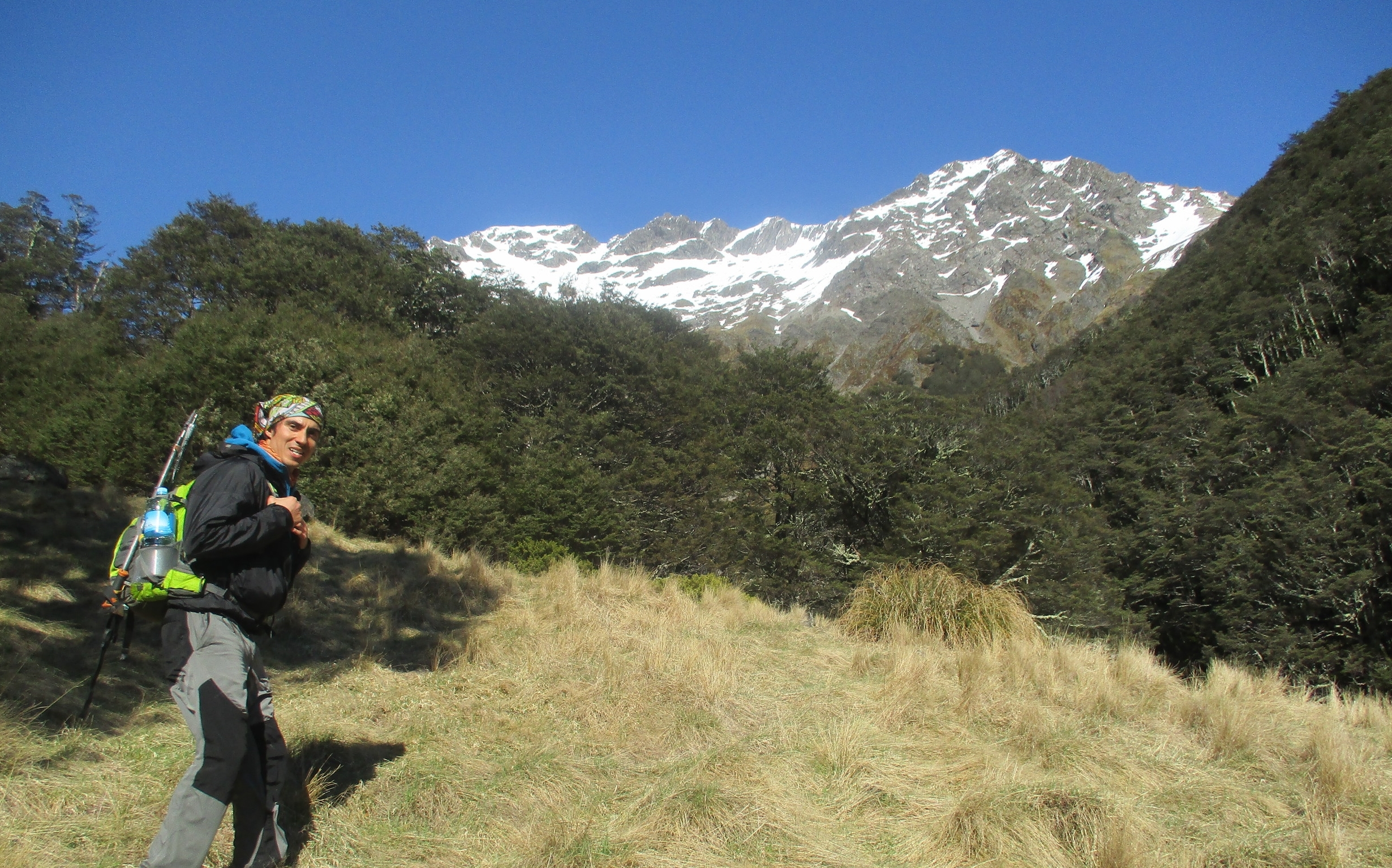 Sergio on approach to Chitteden October 2015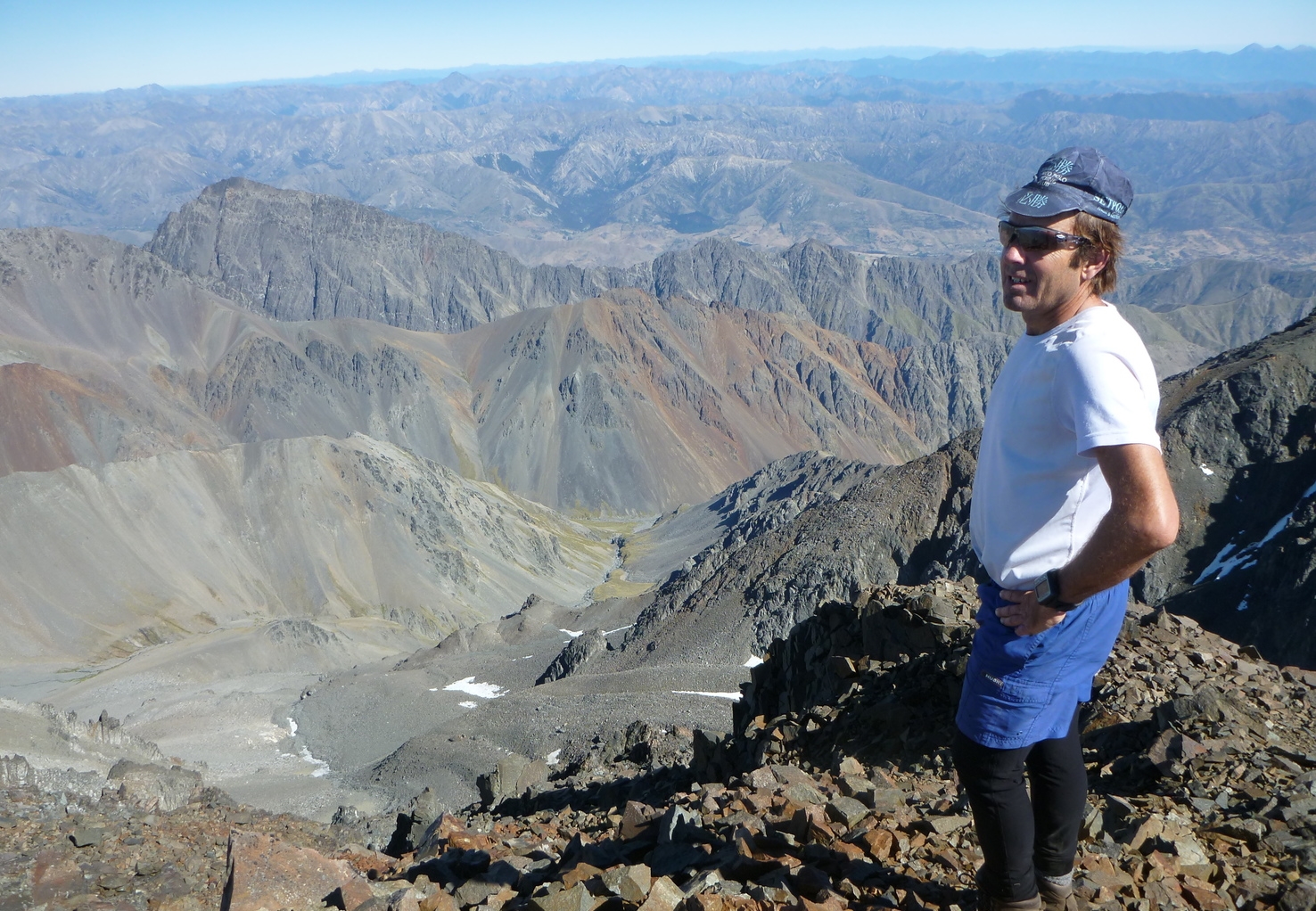 on the summit of Tapuae-o-Uenuku in mid-summer Jan 2015
Linna on Mount Arthur in a late season snow fall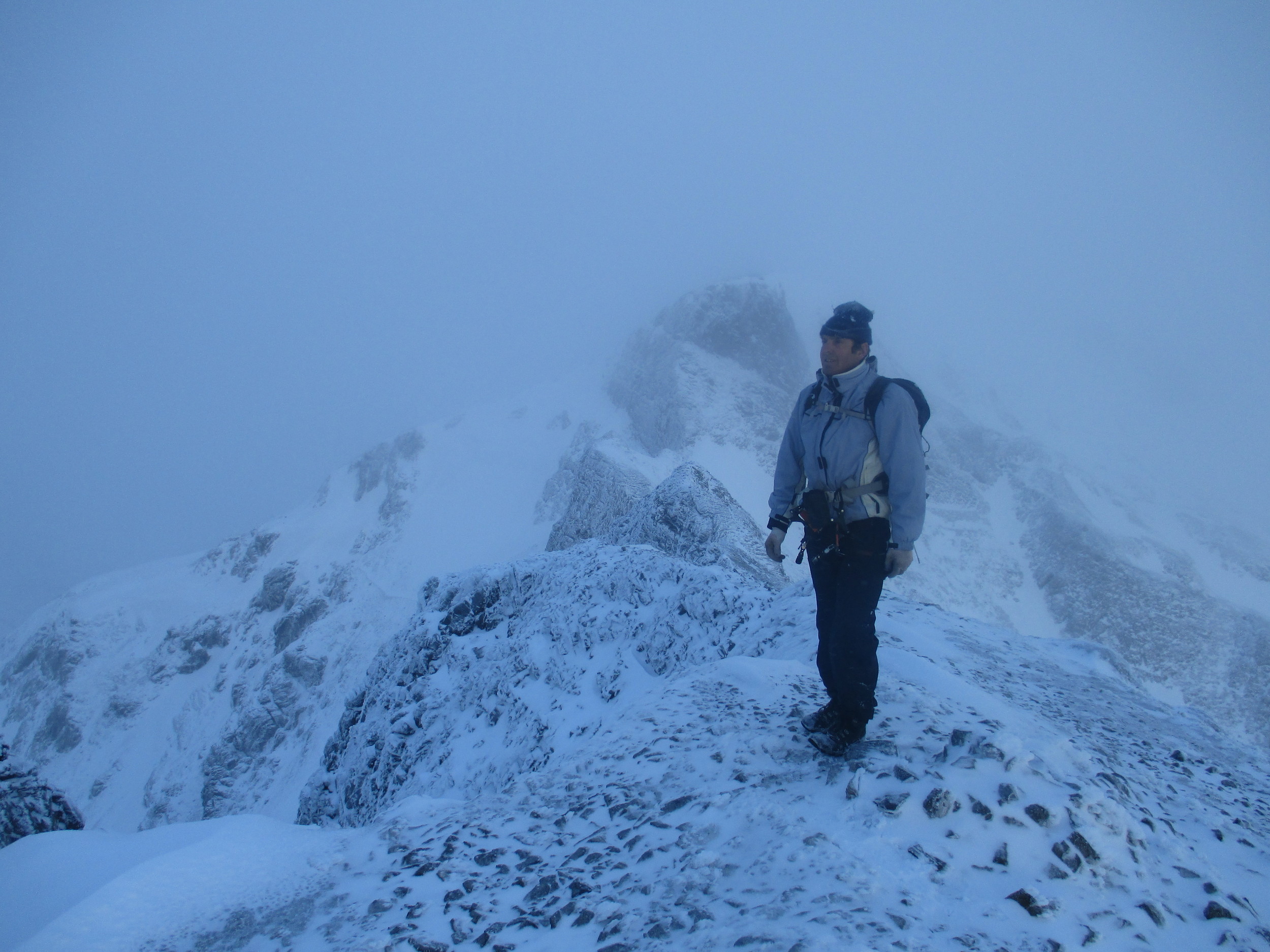 with a 3 year old Leo on Mt Robert
Tom on route to Cascade saddle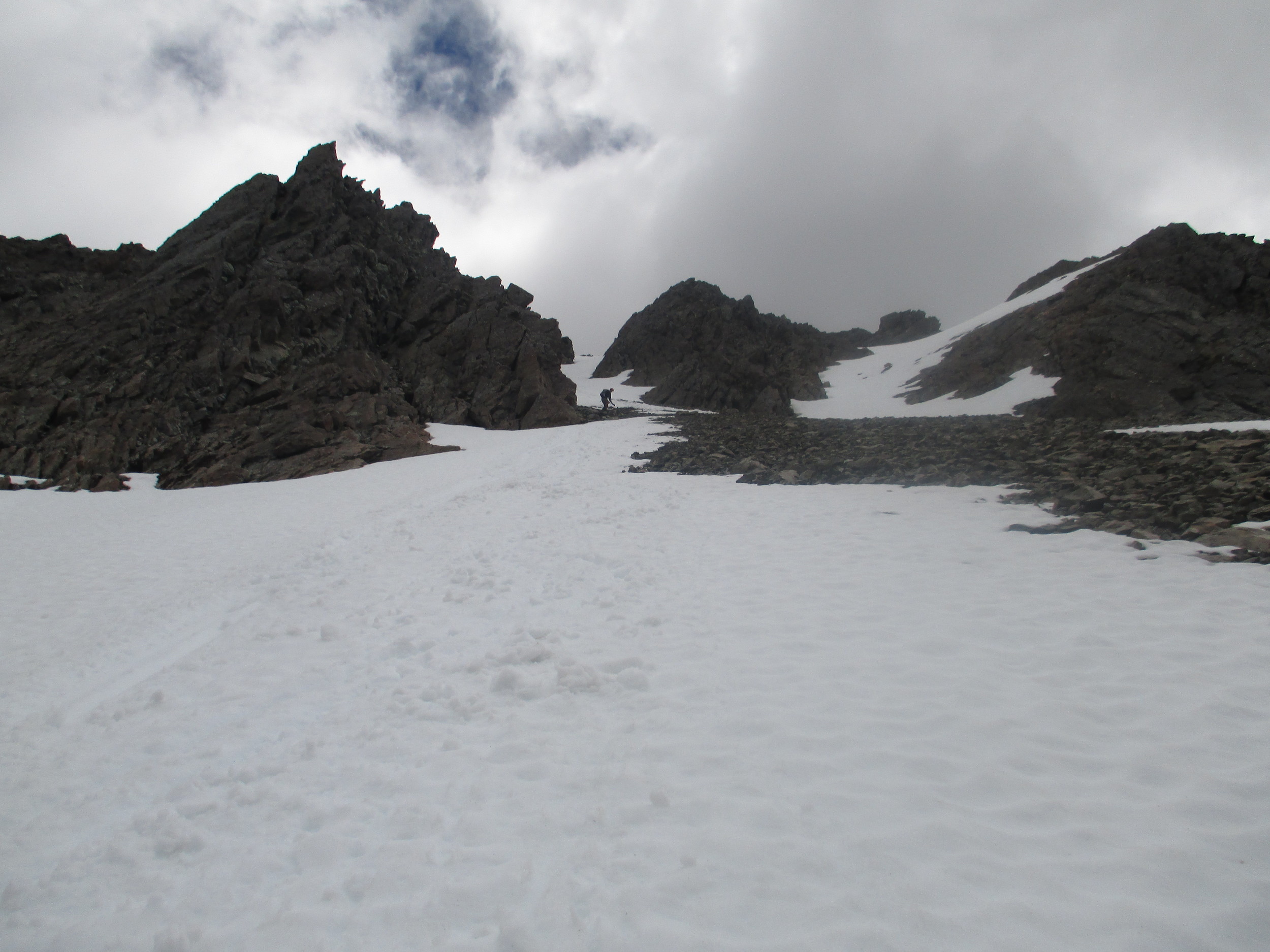 descending a coulior on 1926m, near Angelus
Tom checks out his reflection
Dawn campsite Nelson Lakes
Matt walking around Hinapori Tarn
Matt, summer summit Angelus
Al next to a small tarn sunset saddle
First ford on the Rainbow usually means wet feet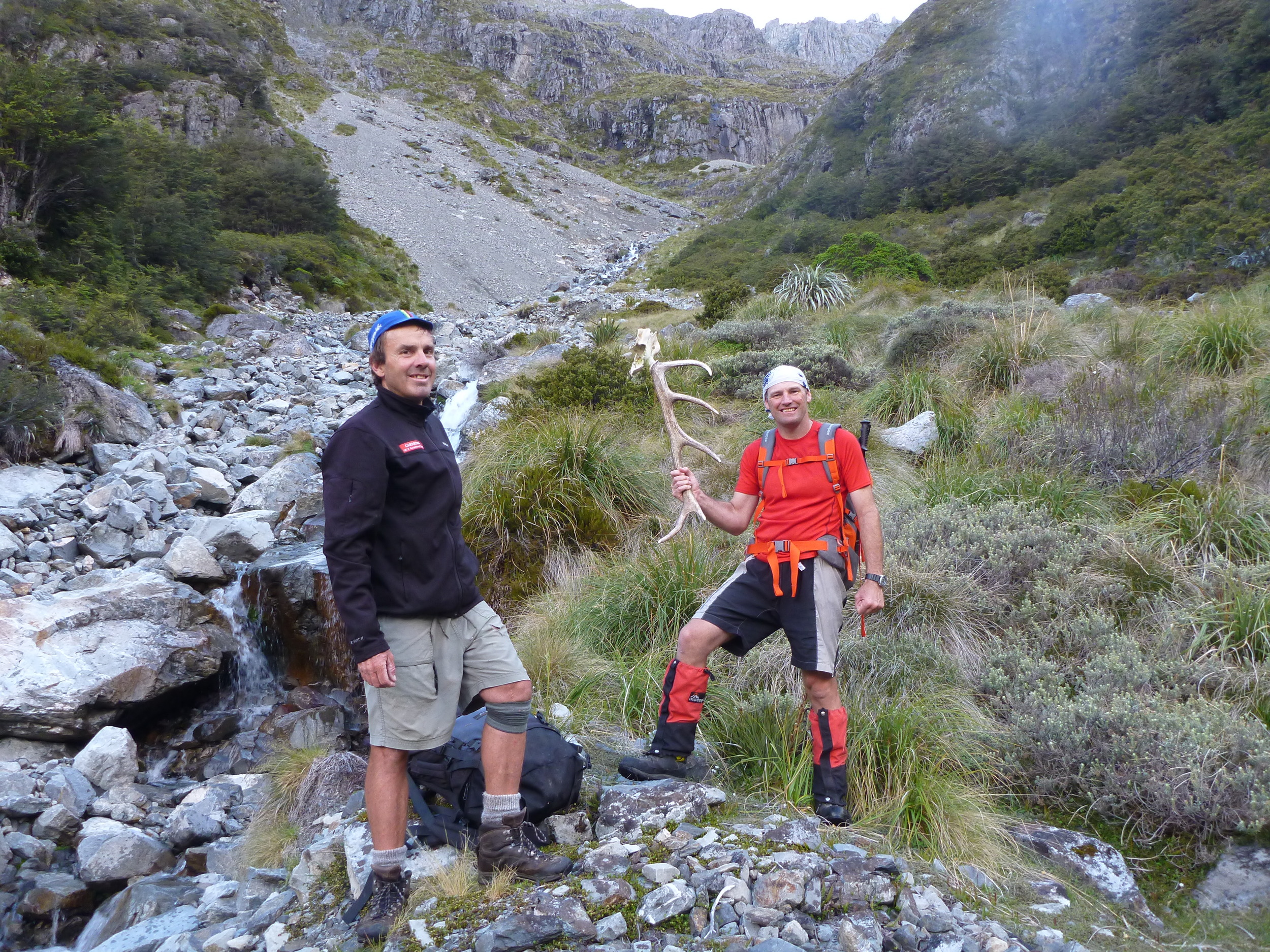 Carls idea of bike touring
will this be another failed jump??
The mental fuddle begins here, sorting out pack at Hopeless creek hut
steepening slope on Chittenden for Dave and Carl on Chittenden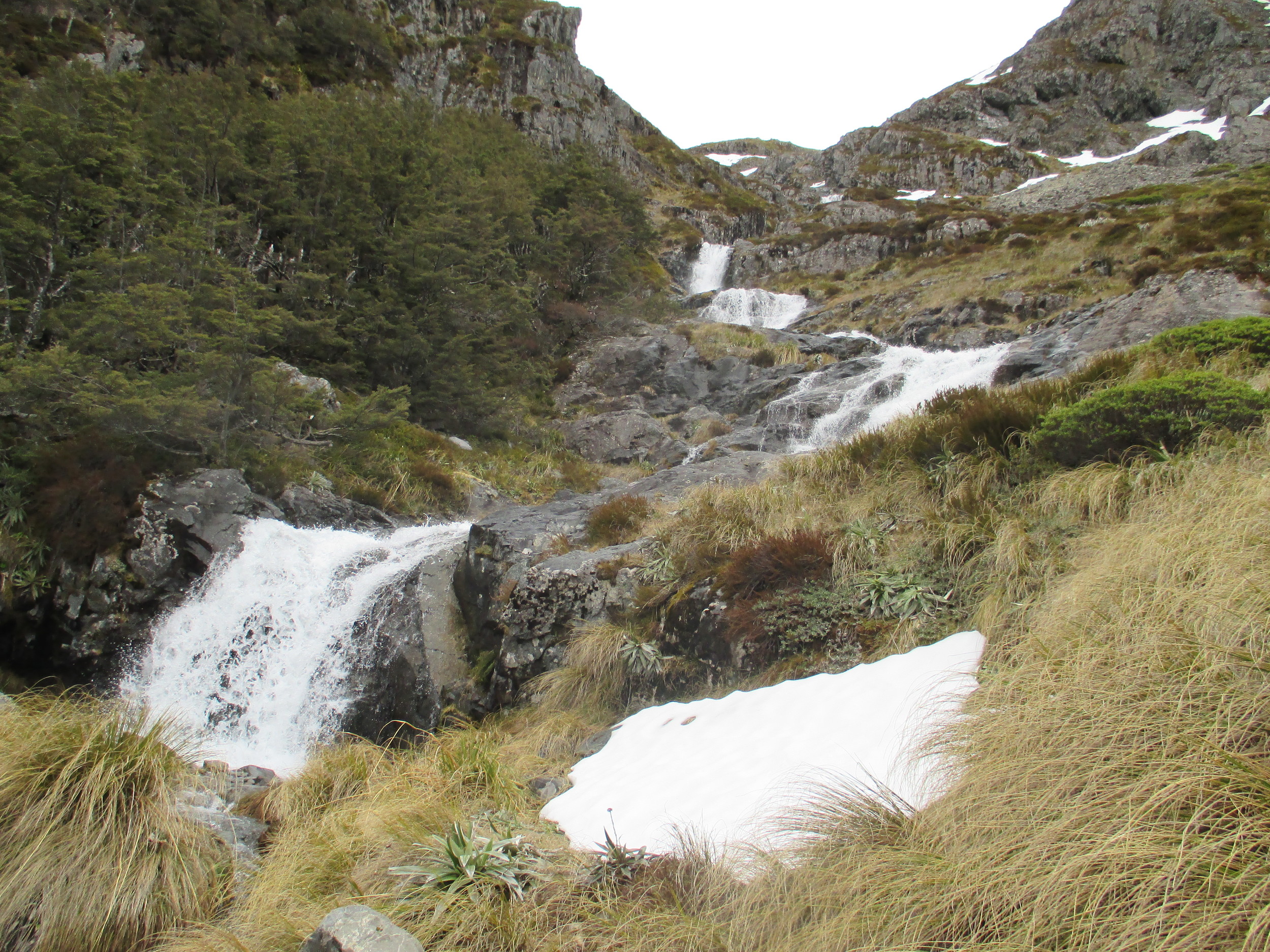 Waterfalls on way up Cascade track to Angelus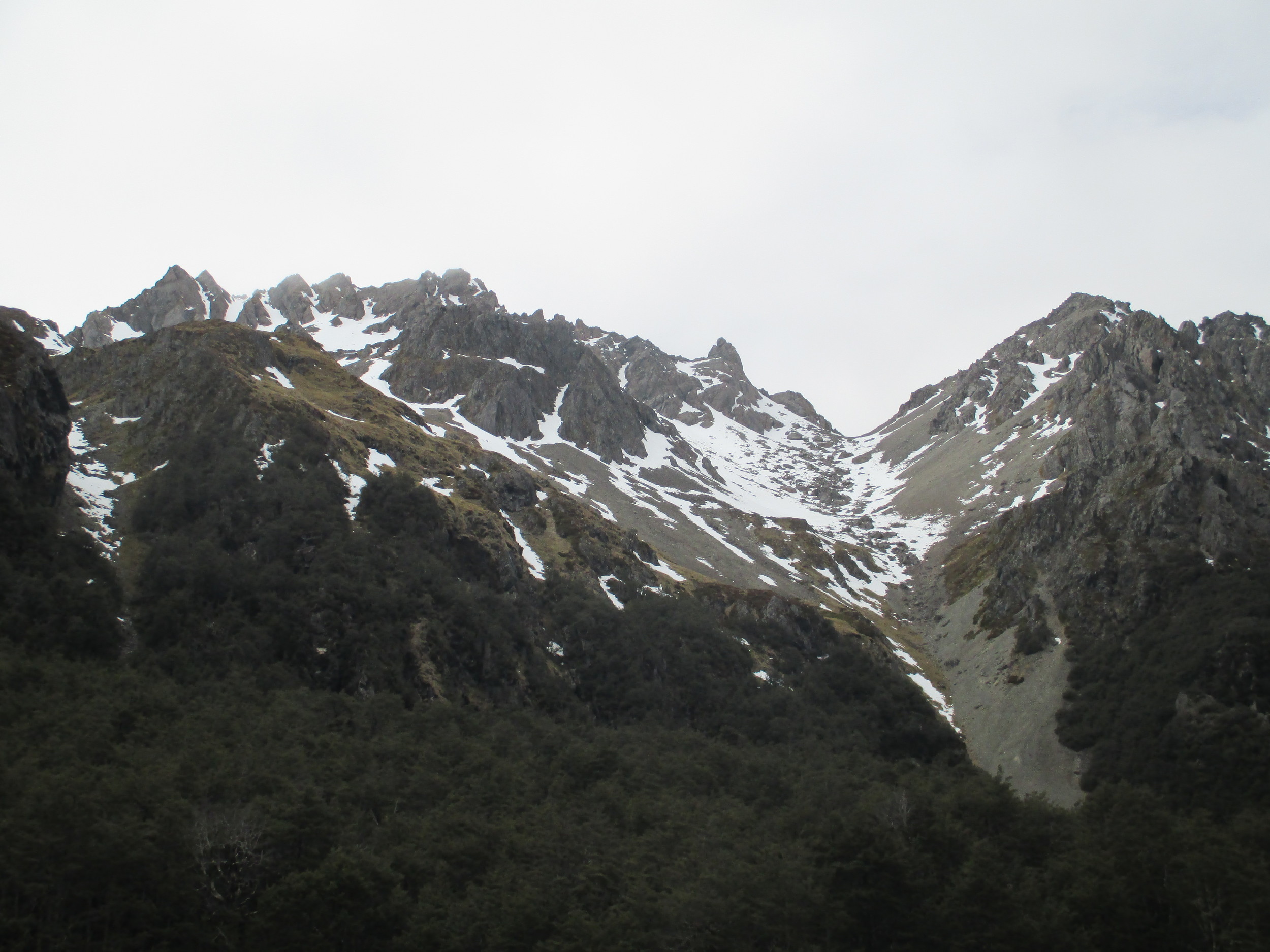 way up Cascade track to Angelus
Road closed to Mt Arthur, perfect on a bike, will be only one on Mountain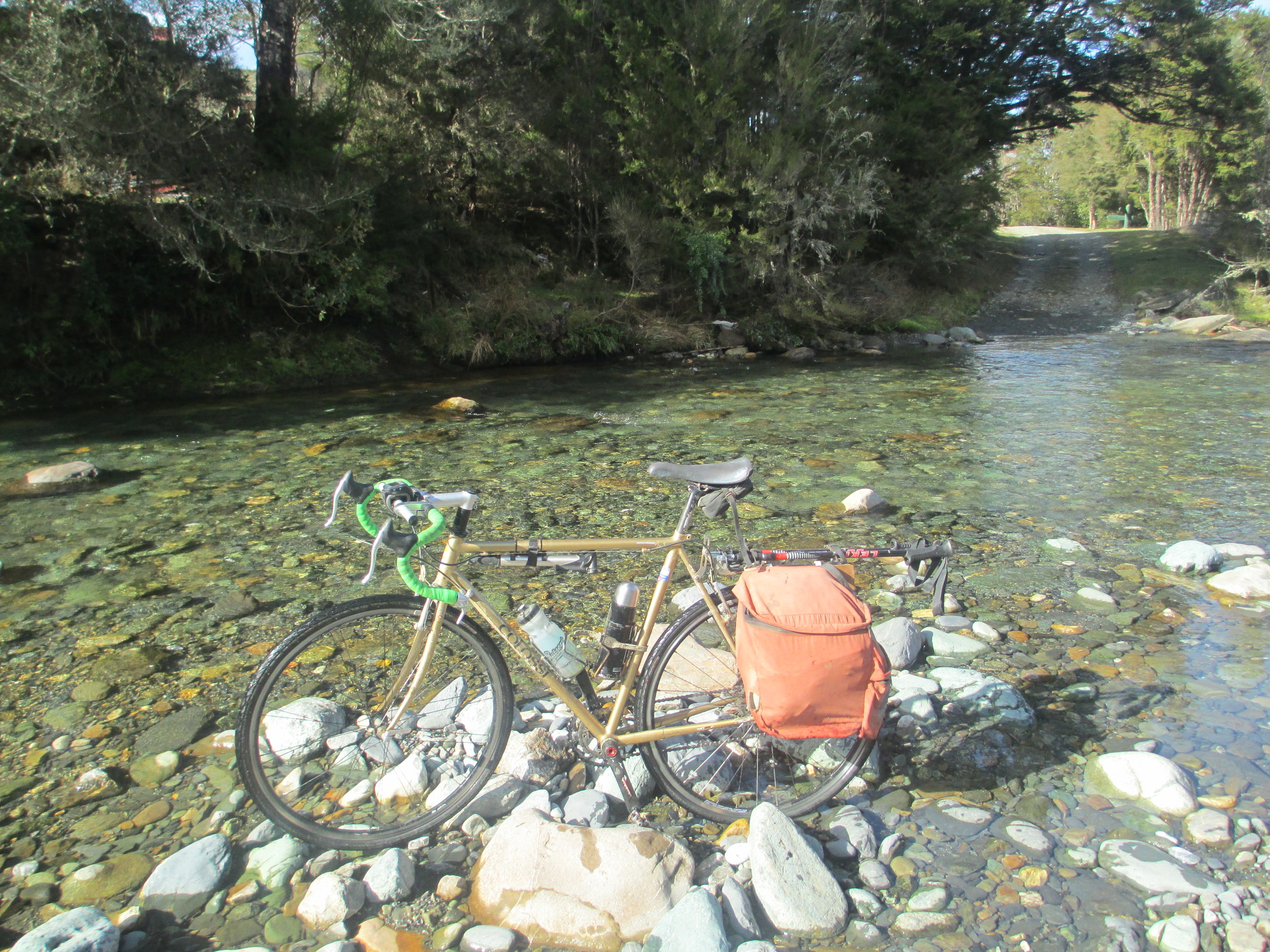 Looking down the Hodder, at least 80 river crossings each way!
Leaving the bike behind for a tough run/hike up Cowin spur
Al on Tappy , big mountain
final ridge on local training, Mount Arthur
Spring storm changes Arthurs character
Bill and Leo at Mt Arthur Hut
Heading up Arthur, Autumn
Mt Fishtail in the Richmond ranges
The Cobb reservoir a tough day in and out.
Leo looking for Eels , Nelson Lakes
Lake Rotoiti,Nelson Lakes National park
Dusk over the Richmond ranges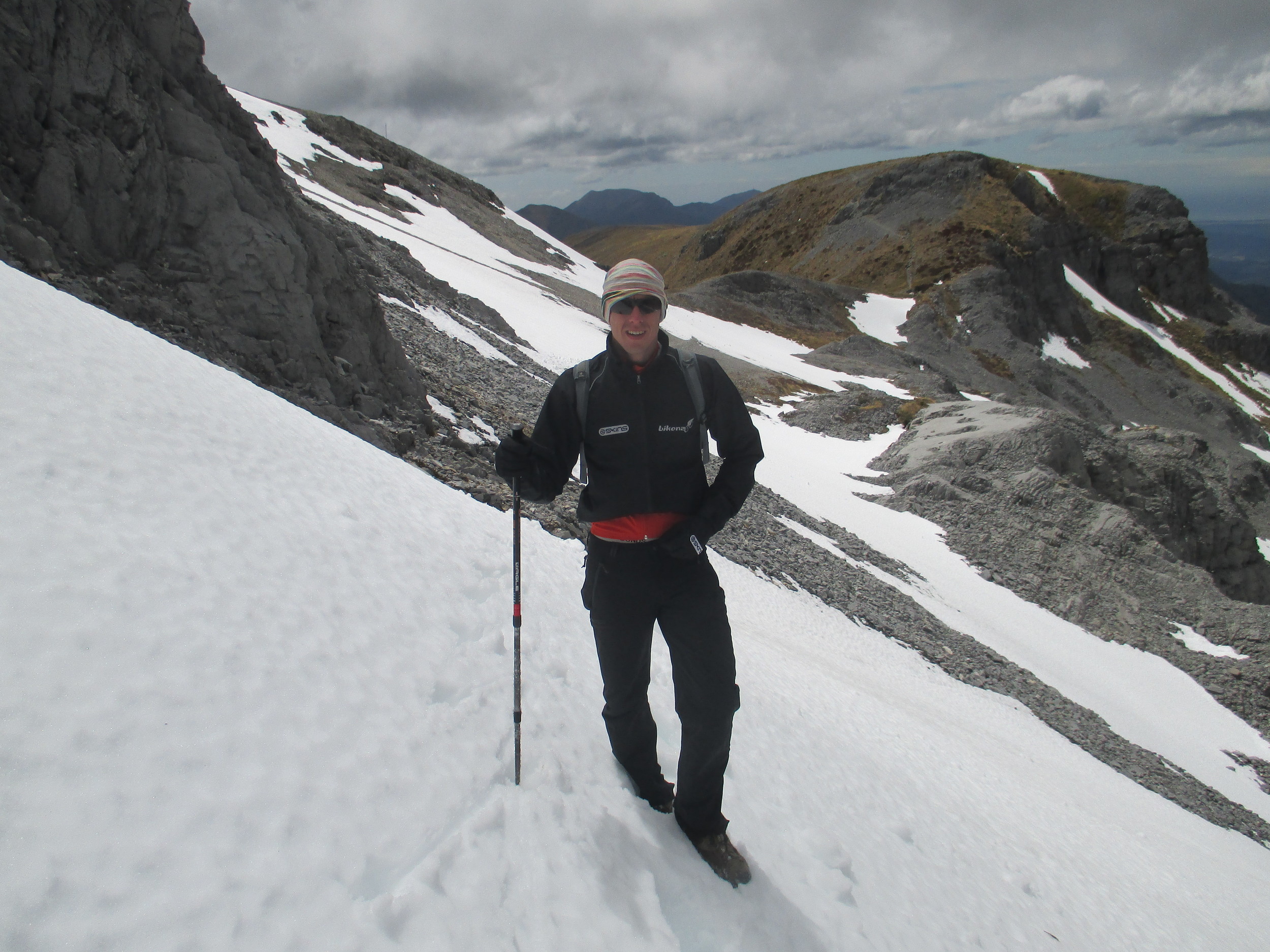 Logan leaves his bike at the carpark and has a go at Mount Arthur
Full moon over Mt Arthur from my house in Motueka
Leo and Isabelle at the Nelson Lakes
Yep, She's cold, frozen Angelus in winter with Carl
Cold winters day on Robert Ridge with Carl
watching Sergio, tricky going with fresh snow balling up the crampons.
Looks Polar as summit of Angelus can be with a wild day
Sergio in the Nelson lakes , winter
Approaching the summit , Tappy
Tappy south Face - a long way up
Sergio on Tappy with Alarm behind
Looking over to the steep gullies of 1925m in winter
Testing Rainbow one in the snow ,winter 2015
Heading up Mt Arthur in a storm 2015
Climbing the West face of Mount Angelus with Sergio just before the storm ,winter 2015
The storm clears, Mount Arthur, spring 2015
Mountain Parrot - Kea keeping us company
On the Twins 1810m with Tony and Carl
On the Rome ridge, Arthurs pass National park late 2015
Carl looking towards Mt Philistine Arthurs pass National Park
Carl And Sergio Contemplate Warnock's Bluff on the way up Mt Phillistine
On top of Maling pass 1300m before ascending Mount Princess, Behind Mount Una 2301m
Heading up the Wangapeka valley on route to the Mount Owen Massif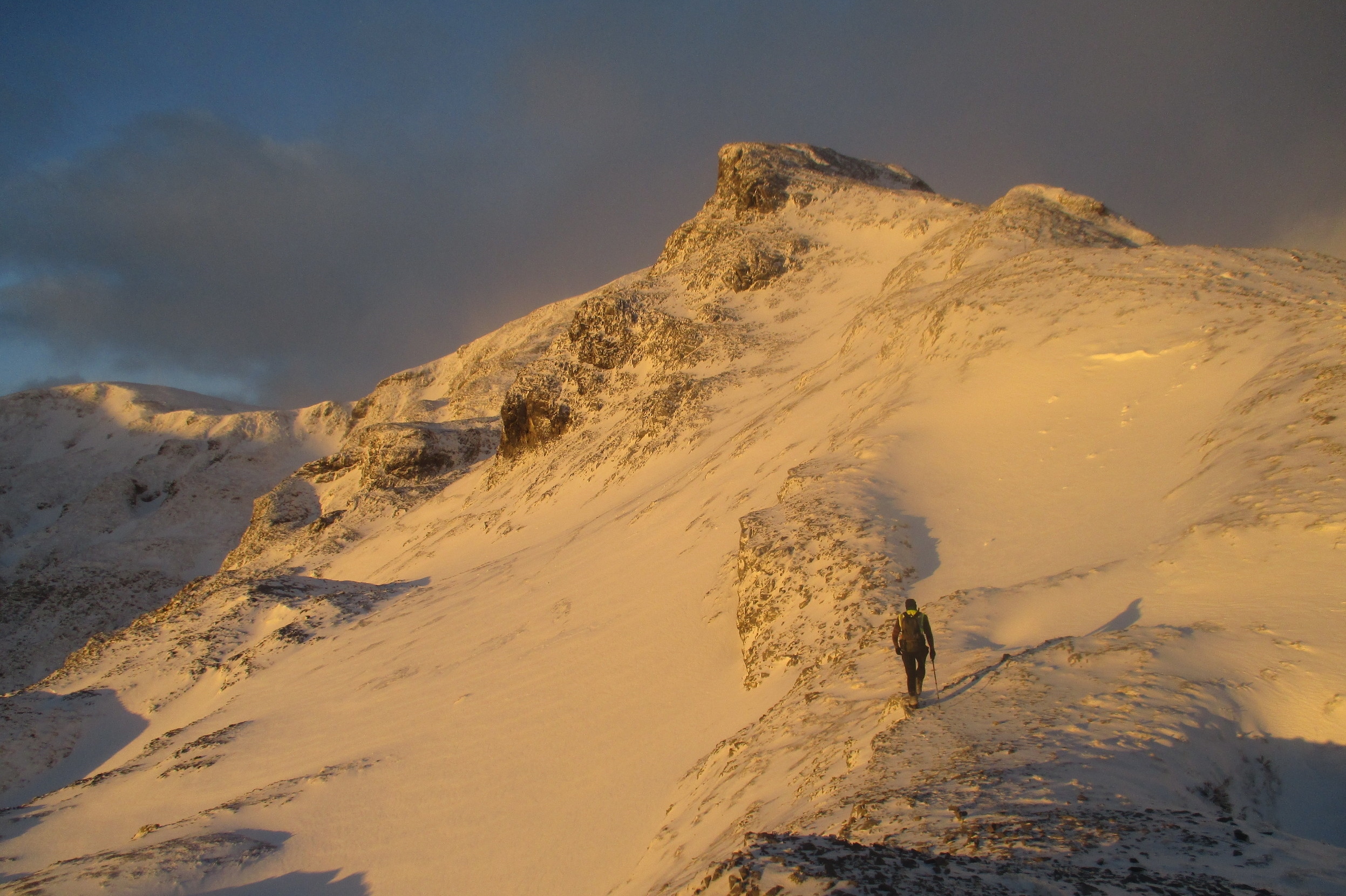 Carl on Arthur after a spring storm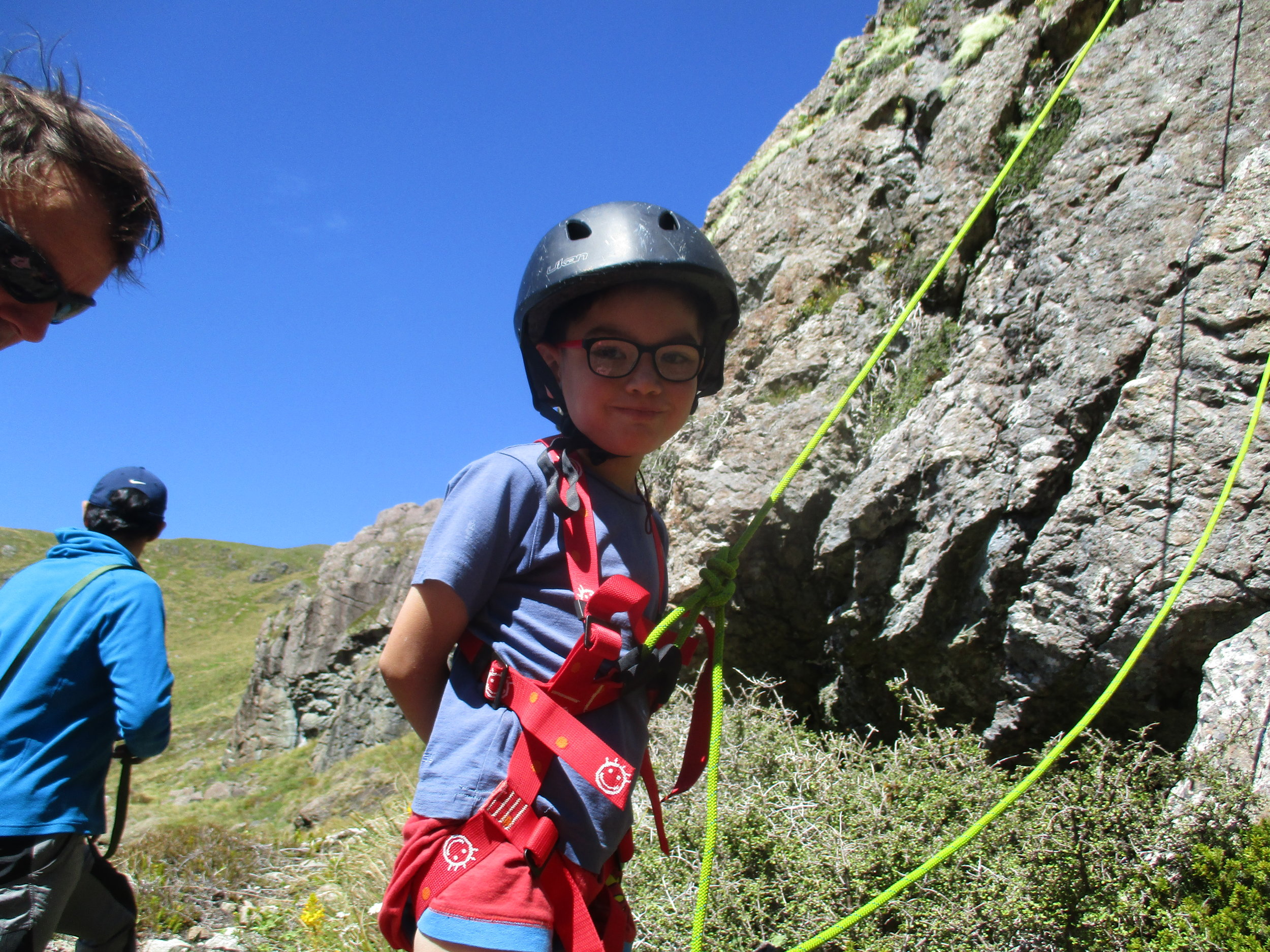 Isabelle harnessing up, Lake Peel
Isabelle takes to the rocks at Lake Peel
lake Peel, Kahurangi National park
Moon rise from summit Mount Arthur
Bill and Jono on Mount Travers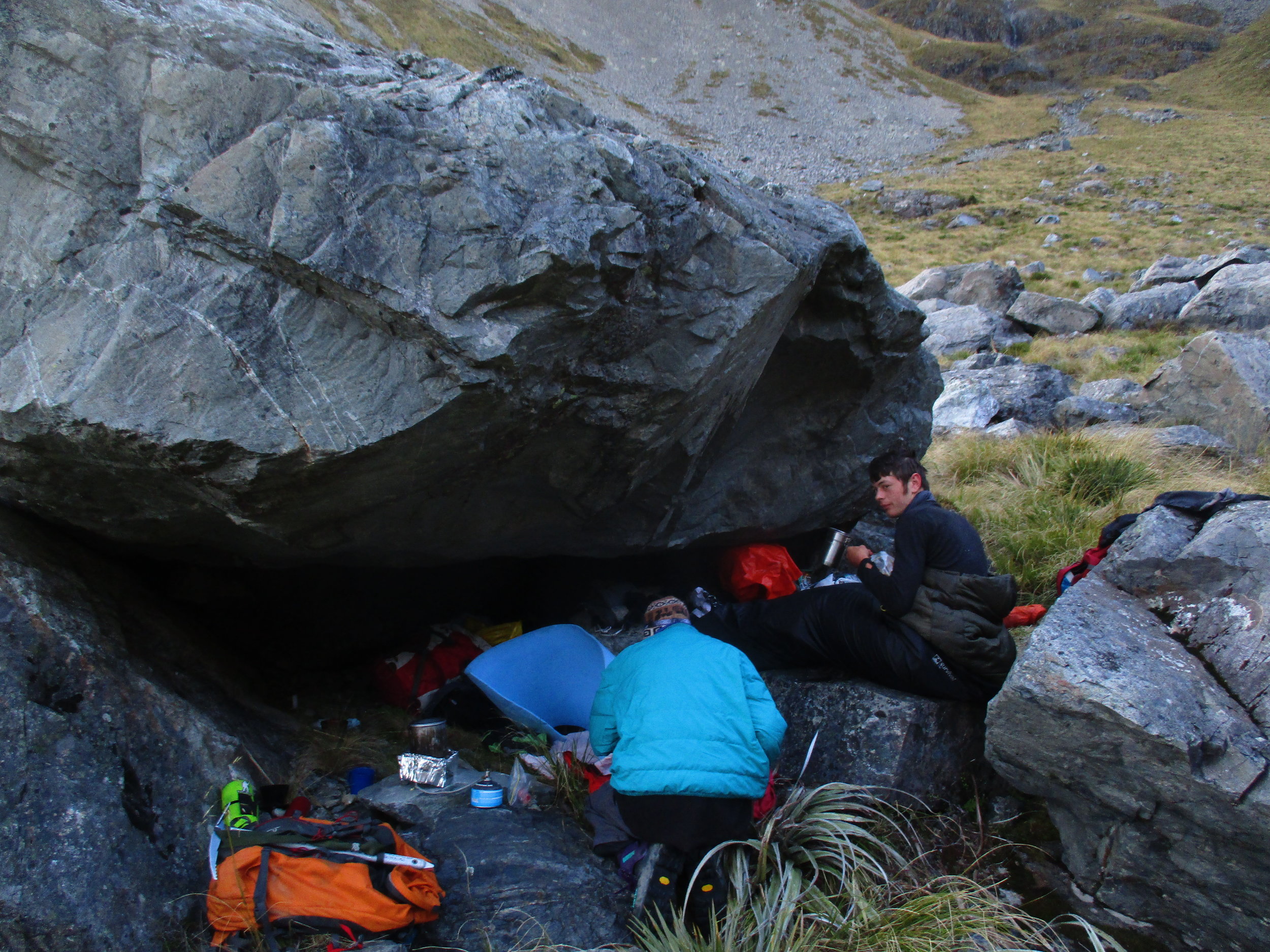 Jono and Bill resting up at the rock Bivouac below Mount Travers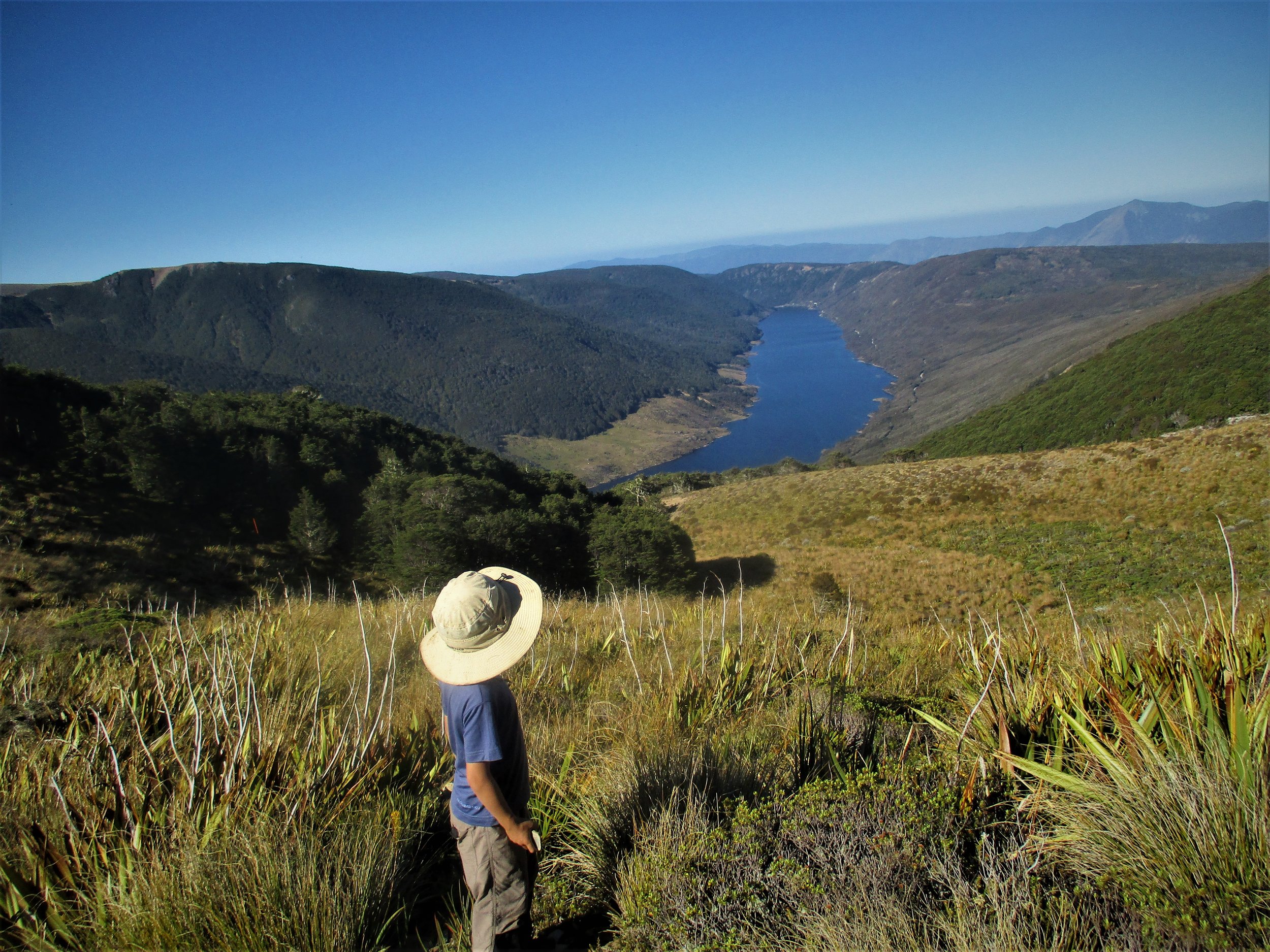 Leo gazes over the Cobb Reservoir, Kahurangi National park
Descending in mount Cook National park
Big wall to climb on Arthur range
Leo forages at Lake Peel , Kahurangi National park
Jake looks up towards Chittenden
At Lake angelus in winter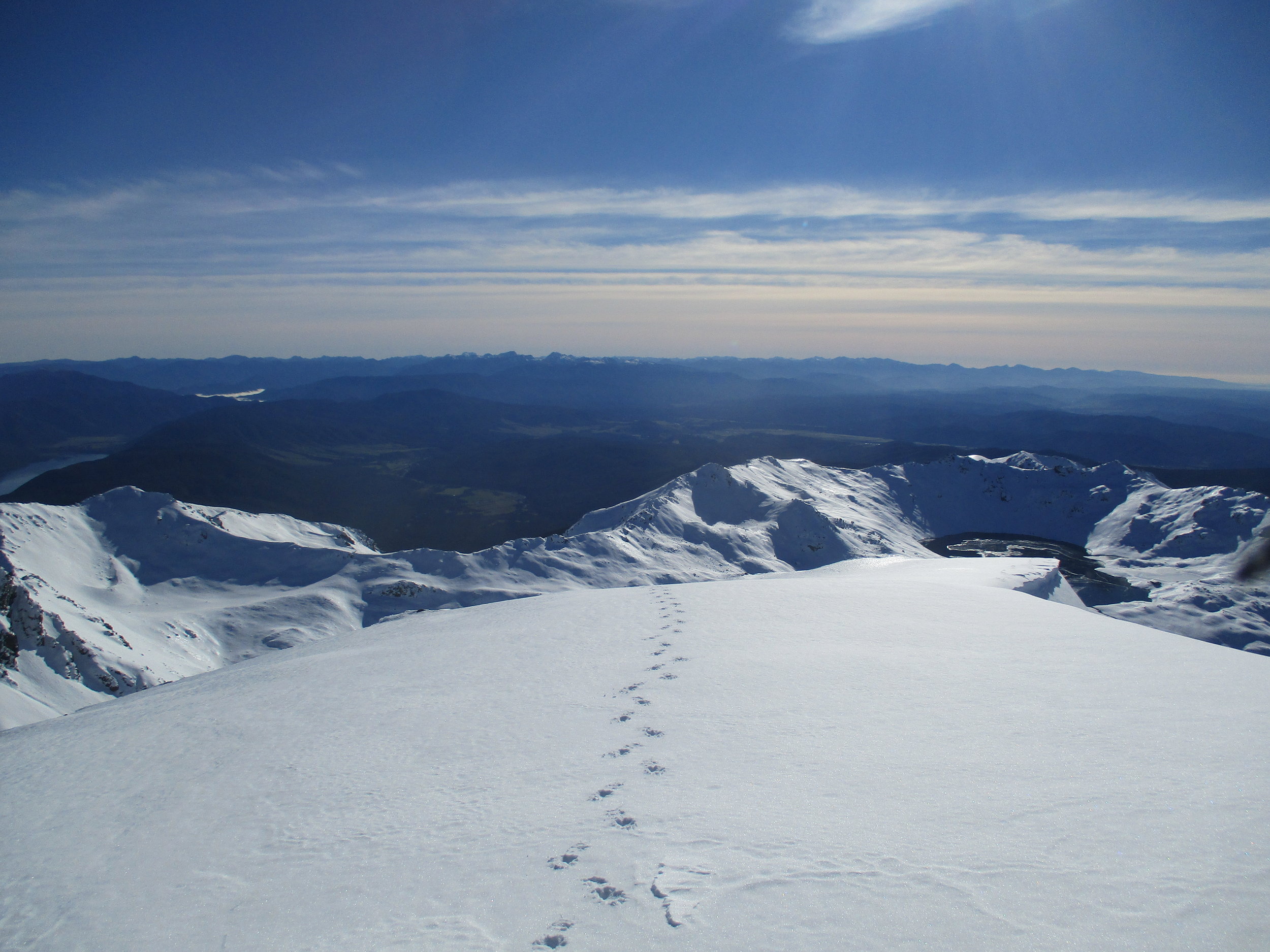 Final steps on Angelus, looking down to the lake than out to sea and Motueka far away
Ski touring , Nelson lakes
Hmm what's going on here??
Brent coming off 2142, Nelson lakes
Biking up the Batton Valley Kahurangi National park.
Heading up a steep Couloir with Brent
Dave on top of Alps, Mount Hopeless behind
On top Angelus mid winter
Brent tops out on the Alps
Hamilton River Nelson lakes
Lower slopes of Scotts Knob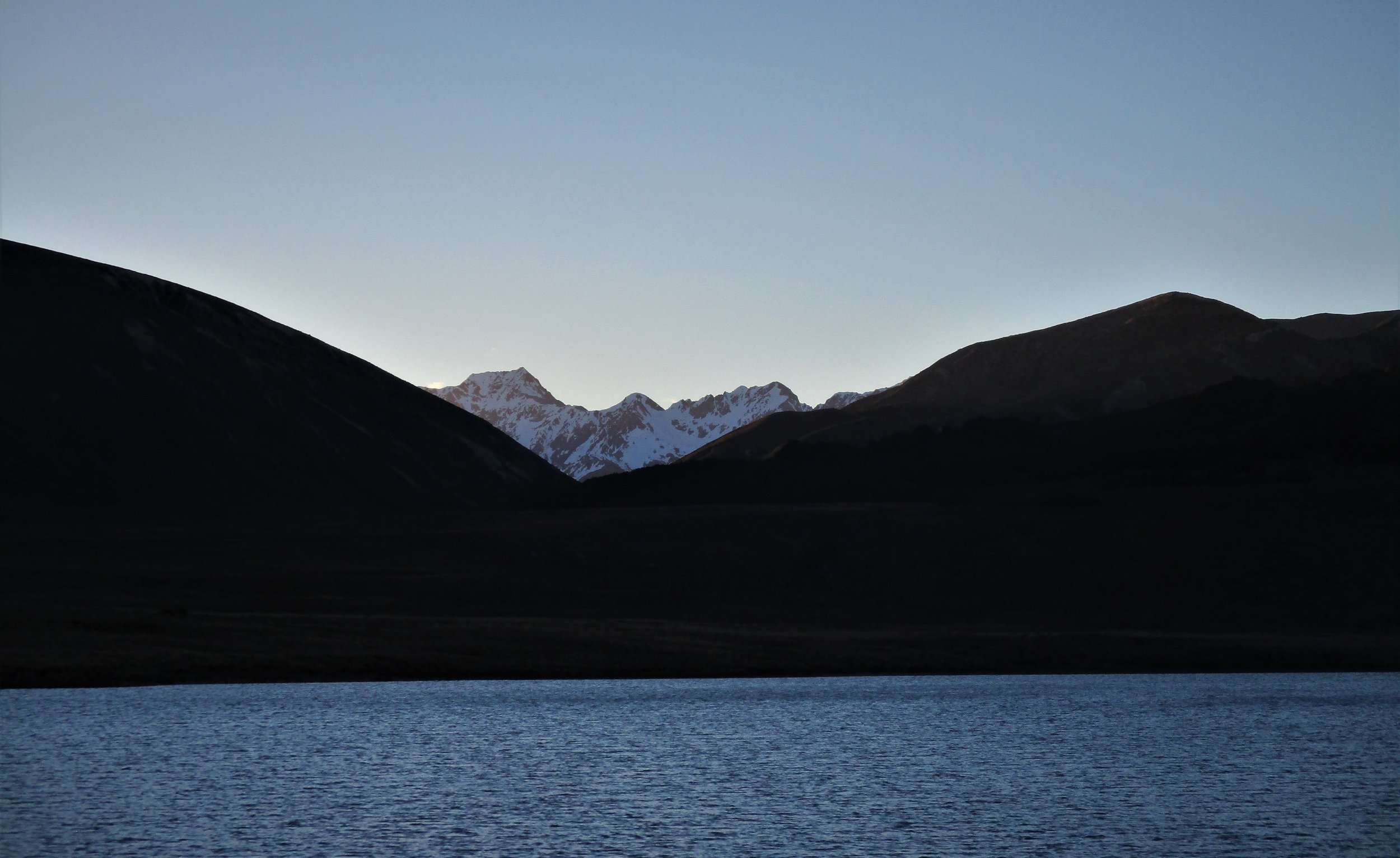 A photo selection New Zealand Alpine Mountain's and general Alpine scenery followed by good times alone and with family and friends in the mountains of New Zealand.