Ben on Facile Glacier - looking at Ben Jai Ma 5875m ,the day before the first ascent, July2018
Wandering up Facile Col with Ben Jai Ma above and Sunshine Glacier below.
Jos on the slopes of Constellation peak - Ben Jai Ma in the back ground and Sunshine Glacier below
Siguniang Shan 6250m granite wall in the Qohglai mountains also called the Sichuan Alps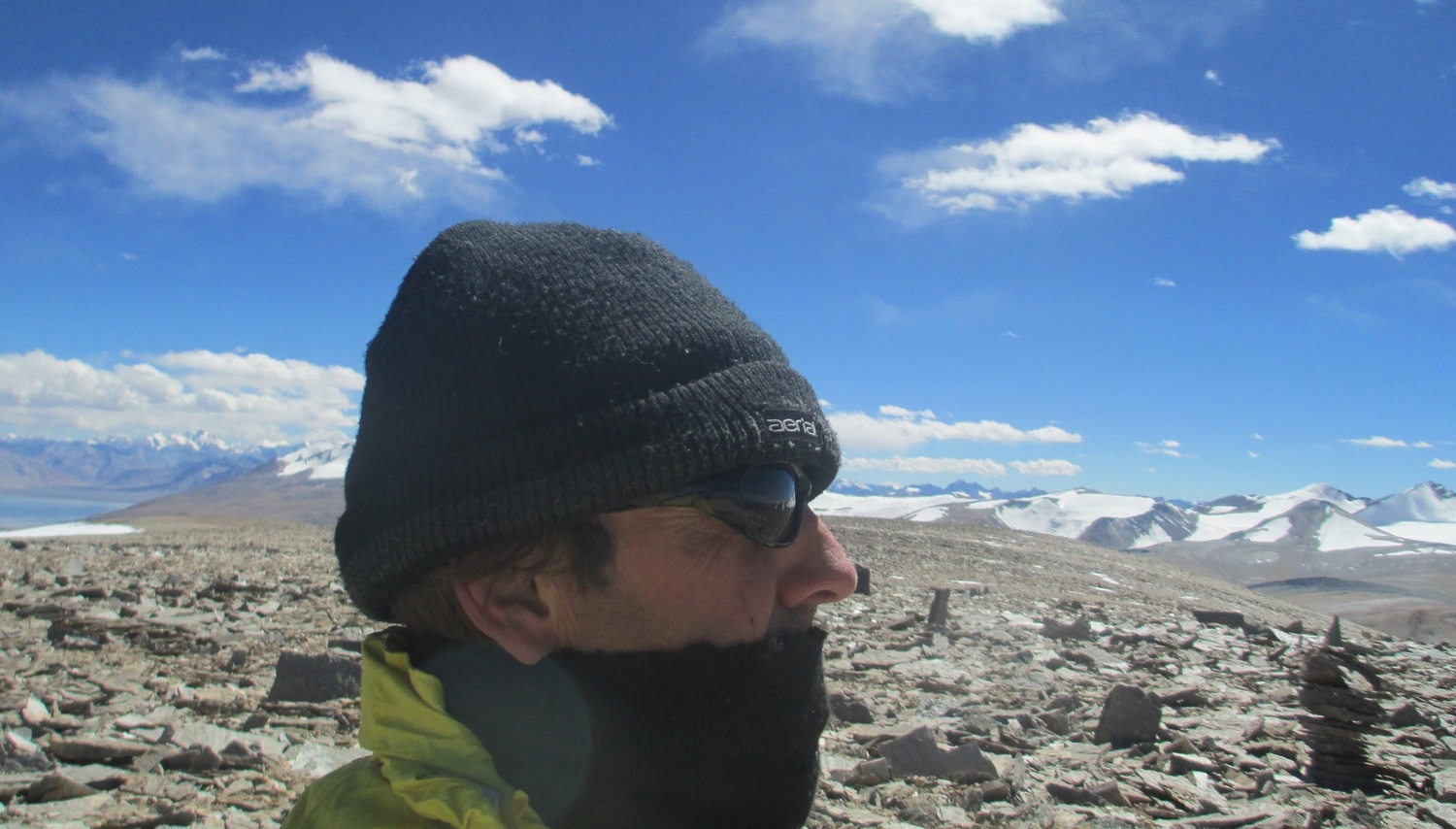 Monastery Diskit Nubra Valley
Nun Kun from Rangdom Valley Ladak
Looking down Jillper Pass 4850m
Climbing Peak 5072 above Jillper Pass
Nanga Prabat from Fairy Meadows
5072 - a mass of loose rock
Looking across to Nanga Prabat from 5072
Nanga Parbat as see from Bulder peak ridgeline 4750m
Cairns high up somewhere!!
from 5072 - looking down at the Raikot Glacier almost 2000m below
Rakaposhi - The jewel of the Hunza
Looking across from Rush ridge to the confluence of the Mair and Barpu Glaciers with the Phu Pasrash range behind
Another range of Giant peaks appears with all sorts of inspiring names Momil Sar 7343 m ,Trivor 7728m ,Khunyang Chish 7852 m etc etc
Batura Muztagh, Ultar Sar 7388m in foreground , Shispar Sar 7611m center and Batura Sar 7785m in distance.
Rush Lake camp site 4600m
Gringindad Chish Avalanche on Gringindad Chish
Looking across to Rakaposhi and Diran above the Barapu glacier
"Hopeless Hopeless" Tilman muttered as he climbed the massive pyramid of Rakaposhi
Spantik - The Golden Pillar
descending from Rush Lake with the Barpu Galcier far below
Mountains in Zuda Khun - Chupursan valley
running low on energy with only boiled spinach to eat , 4650m - Mountains in Zuda Khun - Chupursan valley
Mountains in Zuda Khun - Chupursan valley
Zuda Khun - Chupursan valley
The Road to Zuda Khun - Chupursan valley
At 4450m , 1650m straight up from Sost
At 4450m , 1650m straight up from Sost
The long drag up Rabat Dawen pass 4085m on the KKH provided great views of the Mustaga Ata range
Kaghan valley 4 young boys I meet on Makra peak -3800m -out for a quick run!!
Kaghan Valley - Gali Nakra pass at 3700m
Hike climbing above Rush Peak 5180m
Kaghan Valley - on top of a small peak on the ridge , Rajkot 3930m
Krakul lake and Kongur Tagh
Ranges between Kongur and Muztaga
Ranges between Kongur and Muztaga
Kongur Tagh range at dawn -high point 7720m
The Karakorum highway final 200kms towards Kashgar
Final view of Muztaga Ata
First view of Chakragil peak 6785m
A huge and brand new artificial lake before entering the Geeze gorge
Entering Geez Gorge , one of the deepest gorges in the World
Geez Gorge drops steeply for almost 2000 meters and is a pass between 6 -7000 meter peaks itself
One of the 7000ers on Kongur Tagh range
The entire old city of Kashgar is been bulldozed , here is the intricate interior of a house that is being destroyed
The old city walls , Kashgar. These are been ripped down and being replaced by a mock Turkish city walls.
Kashgar , emporium of central Asia thru the centuries, still the largest market town there. Soon these buildings will be ripped down and old Kashgar will exist no longer
The amazing Pyramid of Sishpar Sar 7611m
Scenery on way up to Kunjerabi pass
Pakistani border officials on Kunjerabi pass, friendliest border guards ever , invited me in for lunch!
Road alongside the Chapursan river

A series of peaks Gringindad Chish 6100-6300 far above the valley -they were much more imposing than there modest height suggested
Dana meadows. Kaghan valley
The lovely Alpine valley of Kaghan , here at Janids mountain hut 2900 m on Dana Meadows, Shingo Ri at about 4600 m dominates the skyline
Siguniang Shan 6250m granite wall in the Qohglai mountains also called the Sichuan Alps
The Jiao Jin mt pass 4105m - beginning of 3000m o
of vertical descent
Industrious Tibetan guest house manager , Sichuan alps
Heading towards Taguniang - 4 sisiter mountain
Destroyed by Chinese roads and rebuilt with zip ties
Balong pass descending to Rilong
Siguniang Shan 6250m granite wall in the Qohglai mountains also called the Sichuan Alps
view from the Parkarchik ridge
Bridge into National park , Rilong
the road to Pensi La 4400m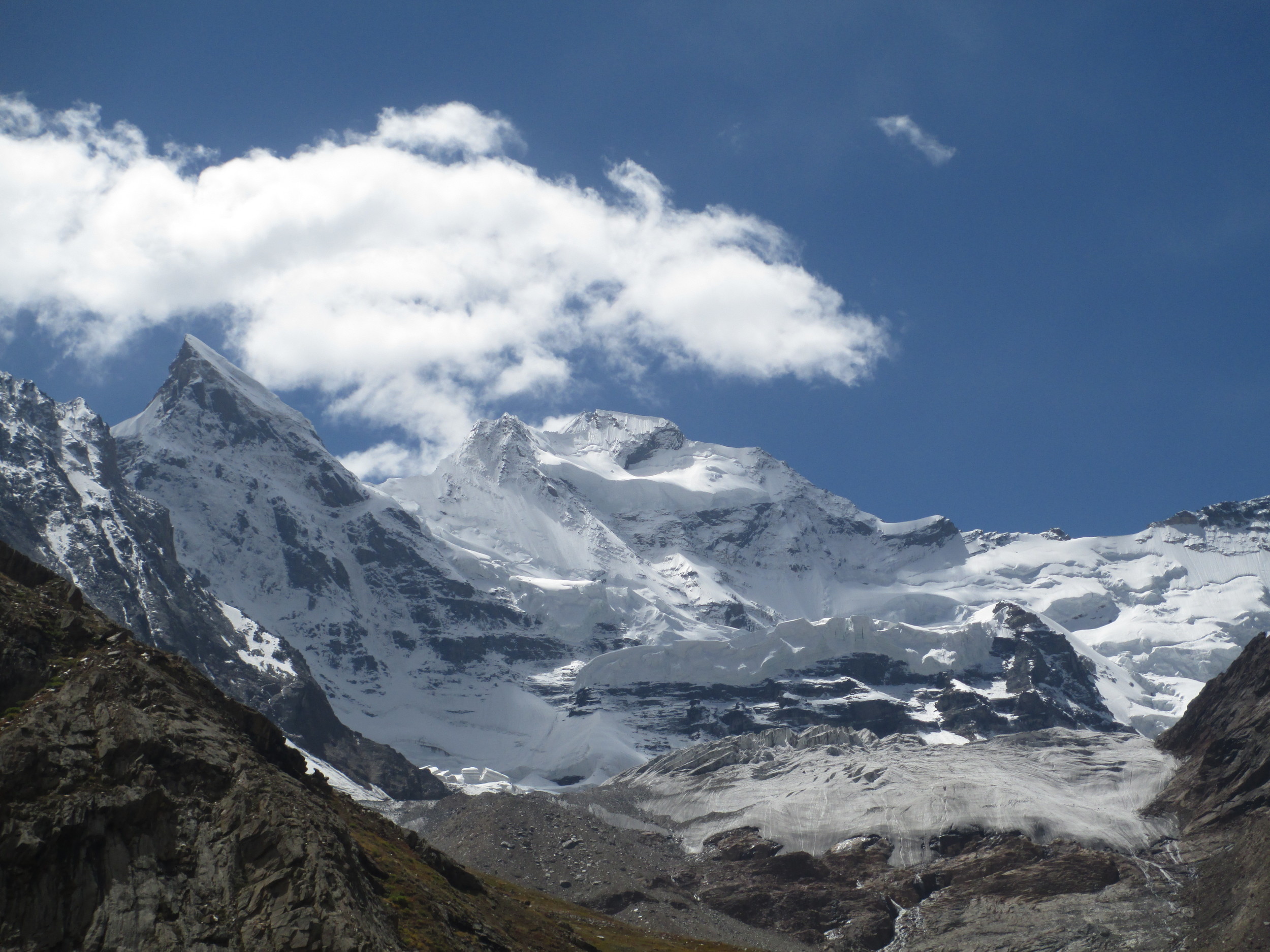 Turtok on the Shyok river , Nubra Valley
Pnimex in the Nubra valley
Ladaki boys kite flying in Korzok
The great Himilaya from the Korzok ridge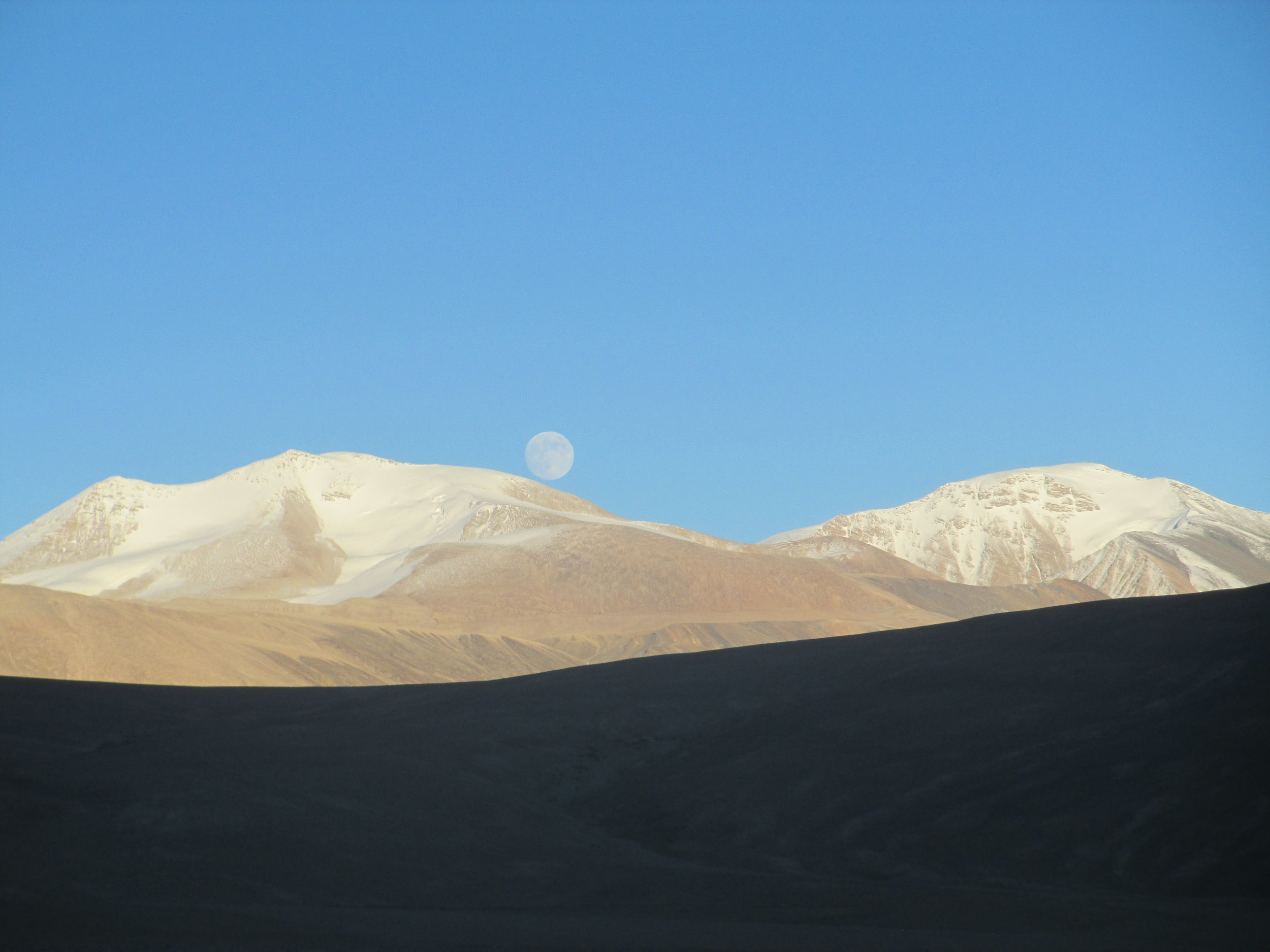 Chamser Kangri 6600m and Lungser Kangri 6670m above Tso moriri
Desolate Debring at 4600m
Matt Ingram presents Srinagar
Above SonoMarg - Matt Ingram
The final kms up the mighty Kardung La 5385m
between rungdom and Padum
Pinnicale 6995m from the road side
Our Hosts in Larcheney, Suru Valley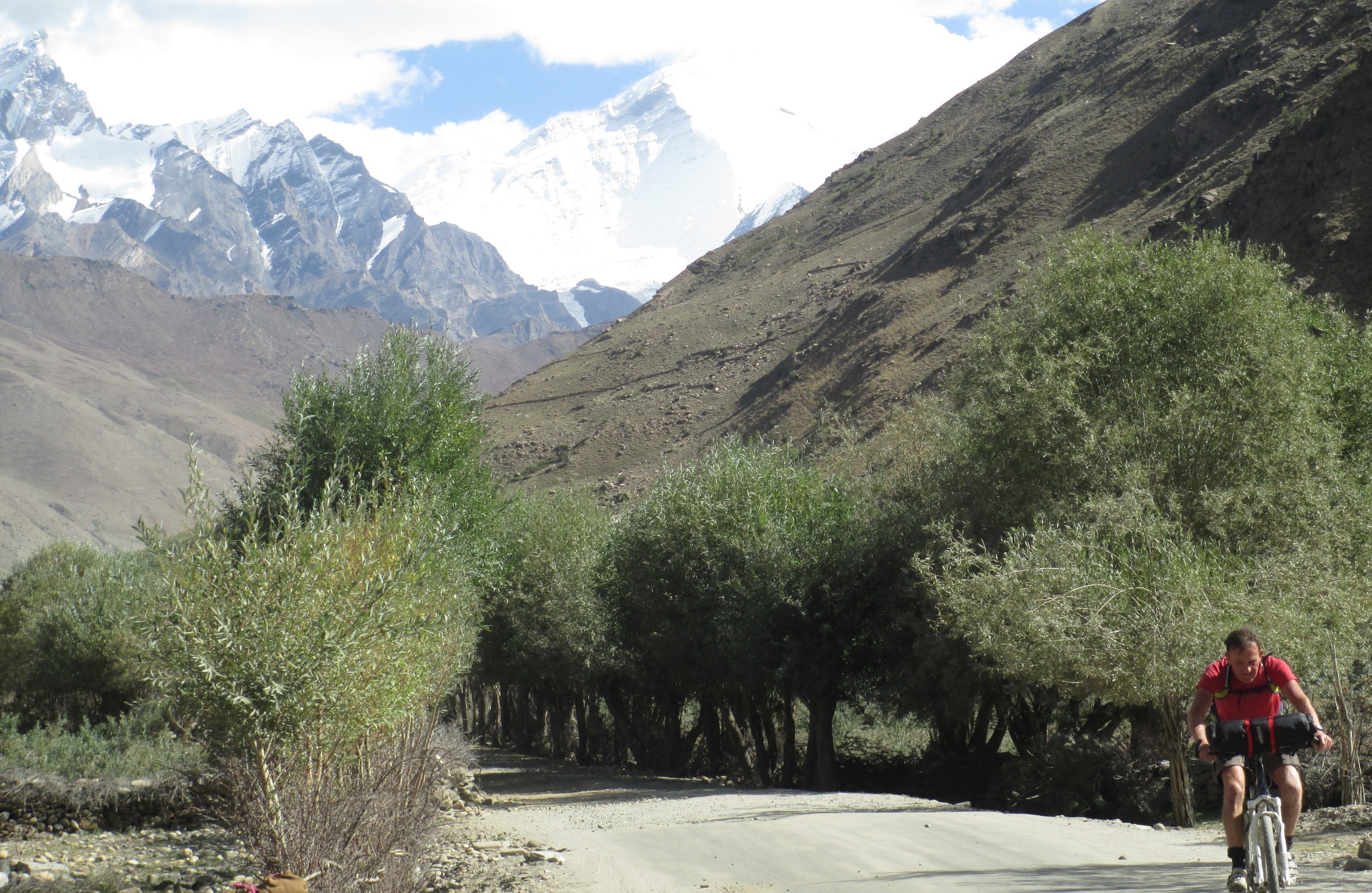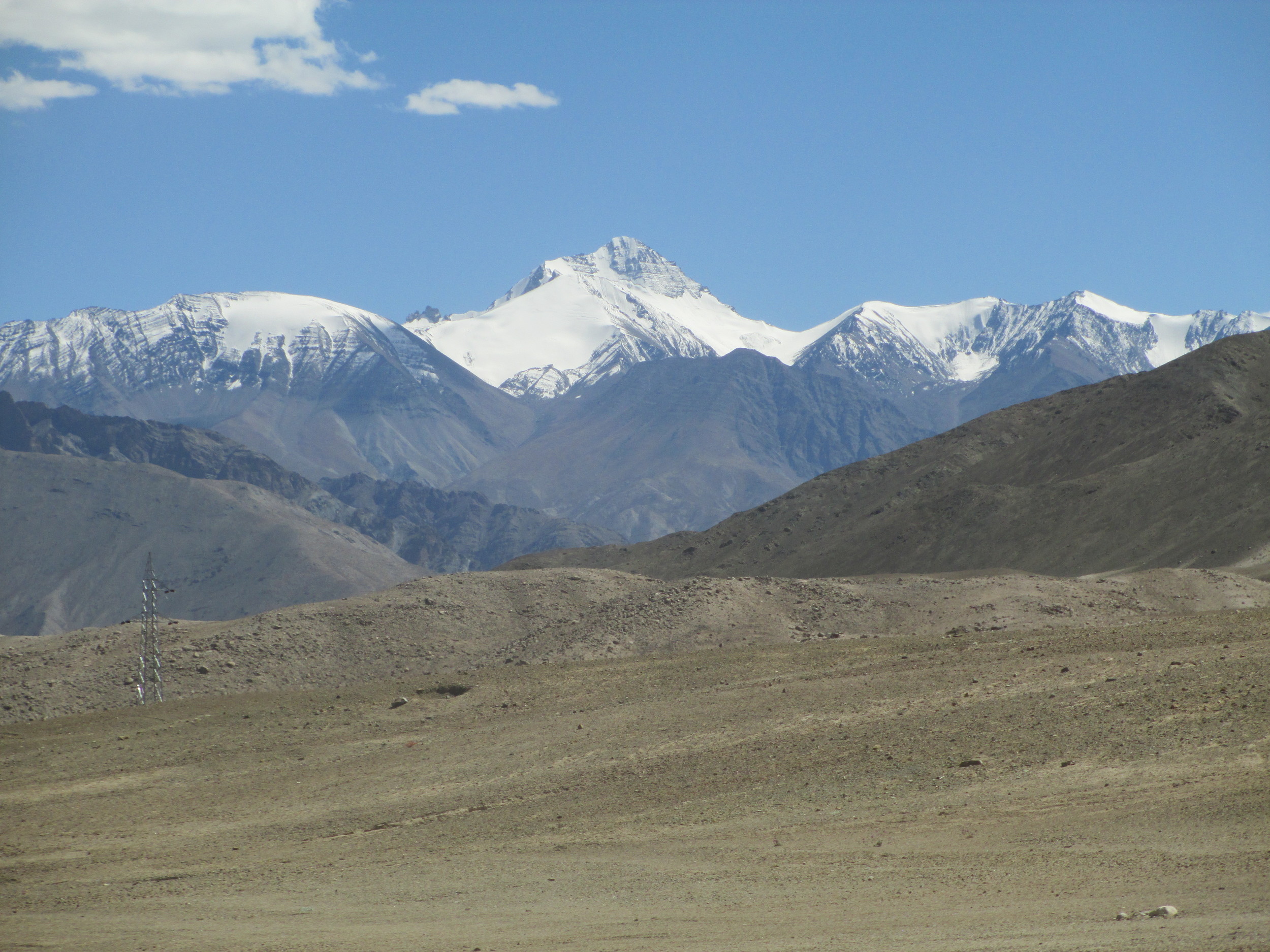 Celestial peak - Sichuan Alps
K2 from Broad Peak Base camp
Lady Finger on the Baltoro
Lost in the immensity of the Goodwin Austin Glacier
The Team at Broad Peak Base Camp
Broad Peak and Gasherbrum IV rise out of the Baltoro
With ace Czech mountaineer Marek Holecek
Minor peaks opposite our campsite on Goodwin Austin Glacier
With Dimitar , my Bulgrian team mate
Beautiful Chogolisa - Bride peak, 7665m was at the opposite end of the valley - the final resting place long lost in the snows of Hermman Buhl.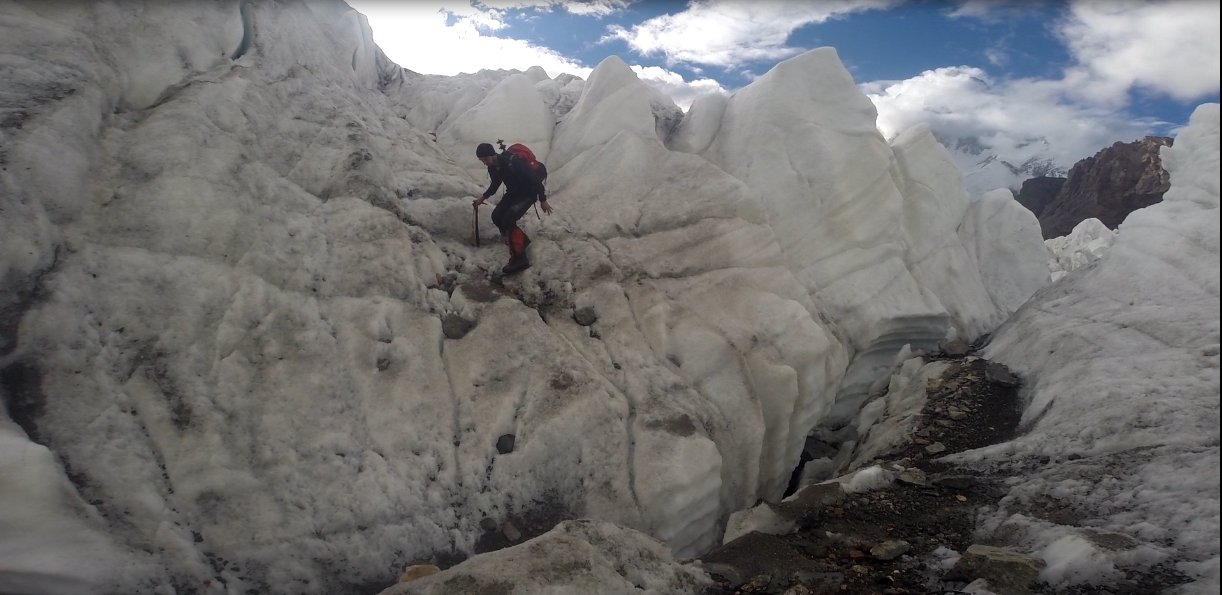 Dimitar preparing to leap a crevasse
Dimitar on the snow slope Broad Peak
triple summits of Broad peak from the Goodwin Austin Glacier
Conway wrote - "Incomparable Masherbrum "- a crystal spire rising more than 4000 meters directly above the Glacier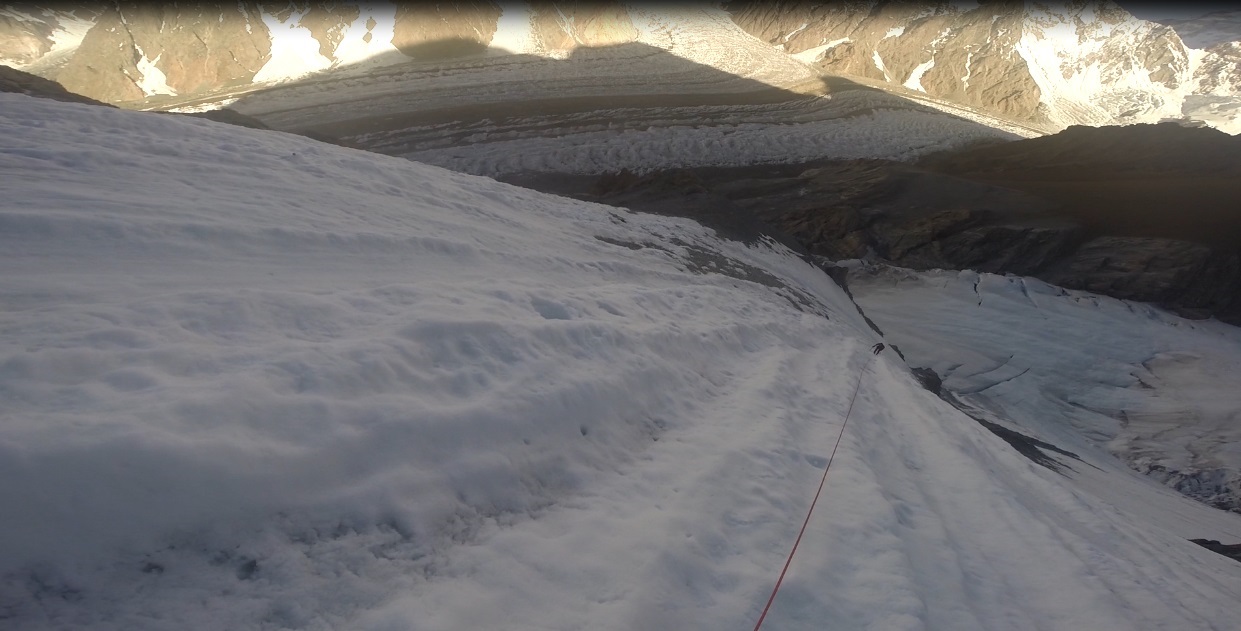 Looking down while climbing up!
Goro 1 campsite - with a view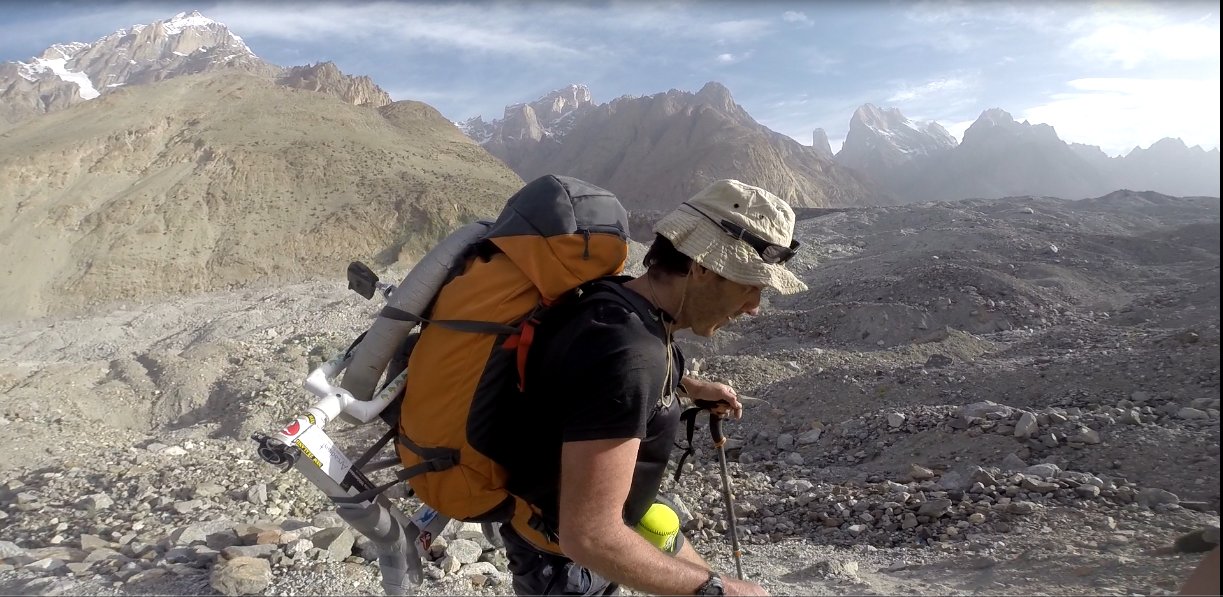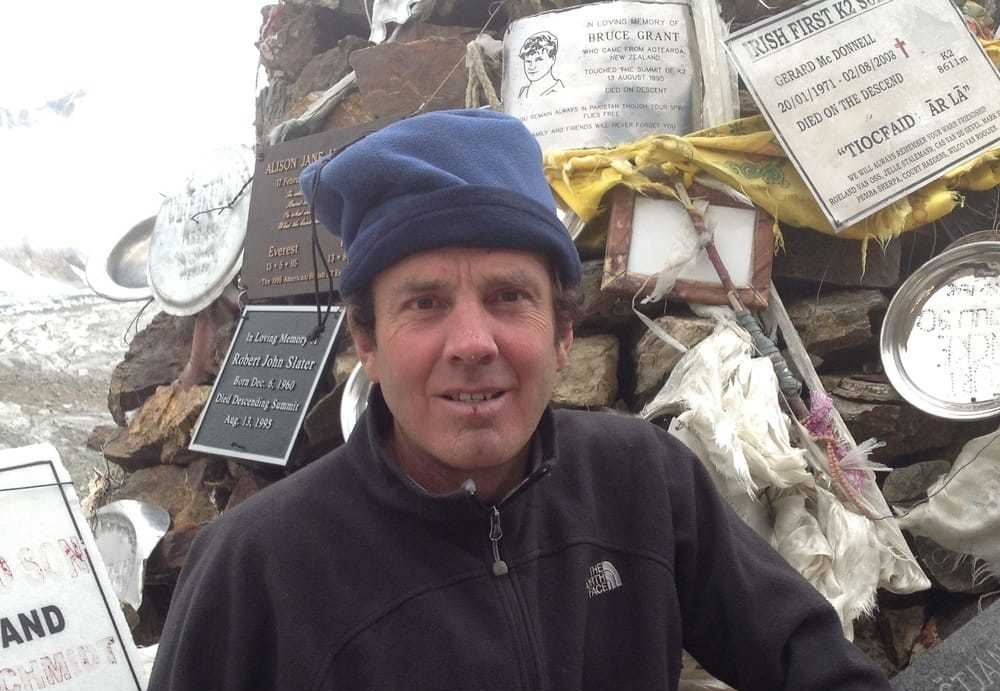 Moving occasion at the K2 memorial
The bike lesson at Askoli
A special friend - Ibrahim, amazing guy, here afterwards in Skardu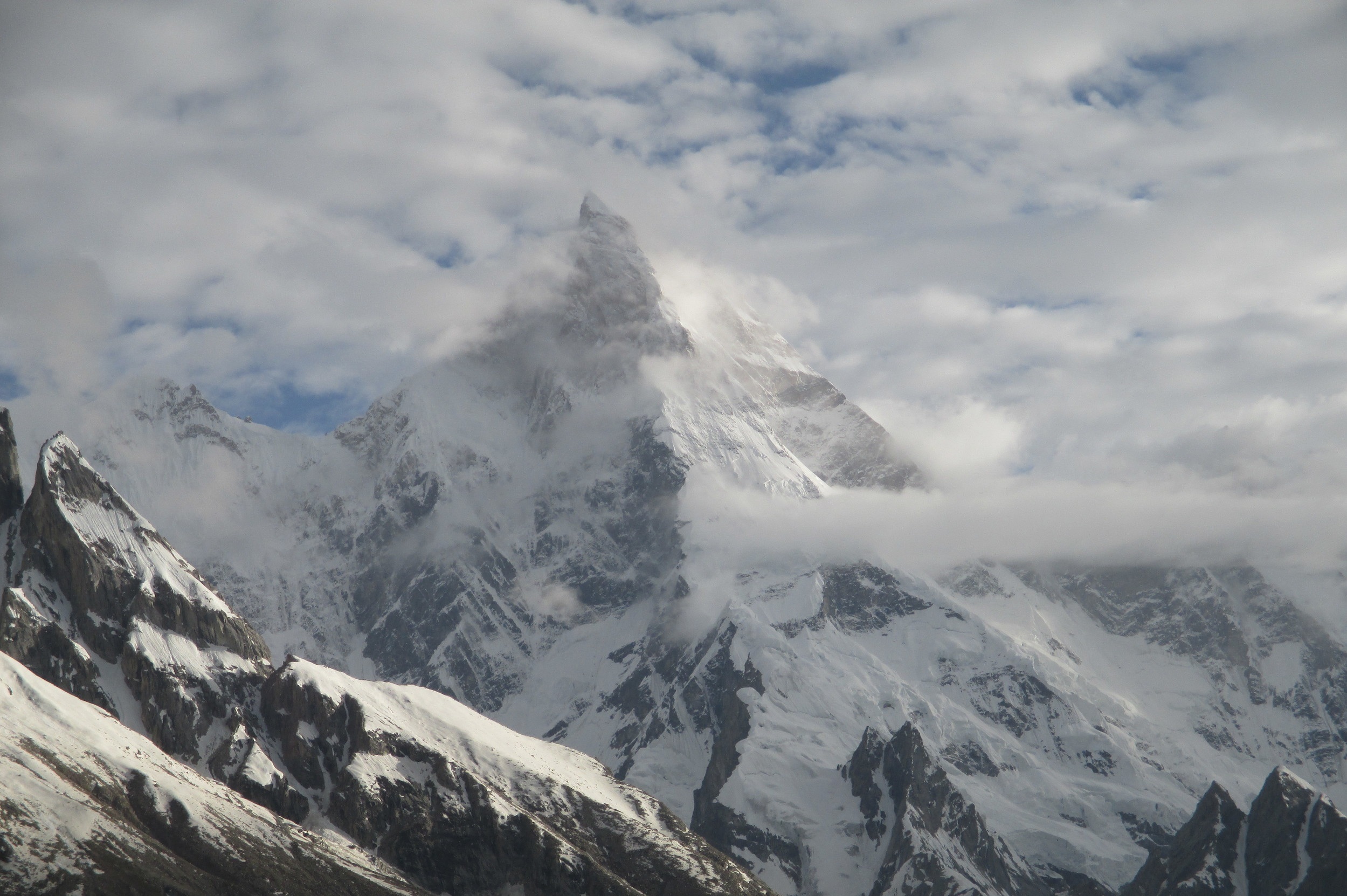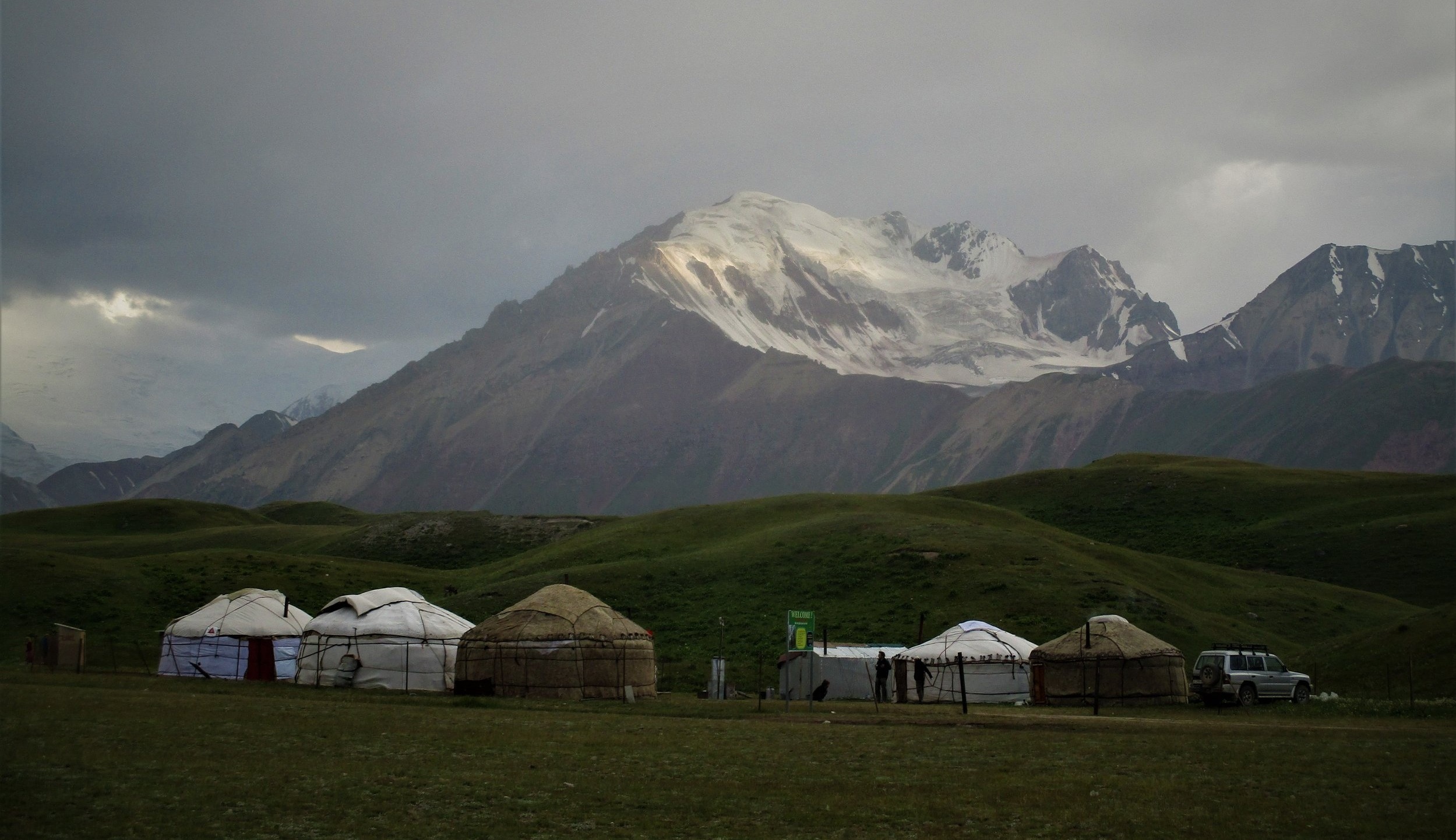 Photos from expeditions to the Zhidoi Glaciers on the Tibetan plateau 2018, traversing Kyrgyzstan 2017, Broad peak and the Baltoro Glacier 2015, Sichuan, China 2014, The Karakorum Highway Islamabad in Pakistan to Kashgar in China 2014 and in Indian- Kashmir and Ladak 2013 .
2018 - (First known) Exploration of the Zhidio Glaciers and first ascents of Deciption Peak 5806m, Ben Jai Ma 5876m and Constellation peak 5796m. With Ben and Jos Hoetjes. For full report see https://asian-alpine-e-news.com/asian_alpine_e-new_issue_no35.pdf
2017 - 6 weeks of bike Touring in Kyrgyzstan - with some mountaineering thrown in - all solo.
2015 - Encompassed 8 weeks in the Northern areas of Pakistan largely on the Baltoro Glacier amonsgt the most concentrated area of high mountains in the World. An attempt was made on Broad peak 8051m with Zdeno and Dimitar to establish a high altitude bike riding record.
2014 - Involved riding the Karakorum highway from Islamabad to Kashgar over 6 weeks on the way stopping at Kahgan Valley, Fairy Meadows, Karimabad , Pasu, Sost , Zuda Khan ,etc and hiking,climbing from these places.
2014 - Later I flew to Chengdu in the Sichuan province in China for a very rapid 2 week tour of the Sichuan alps region.
2013 - Was 3 1/2 weeks cycling and hiking in Kashmir and Ladak with Matt.